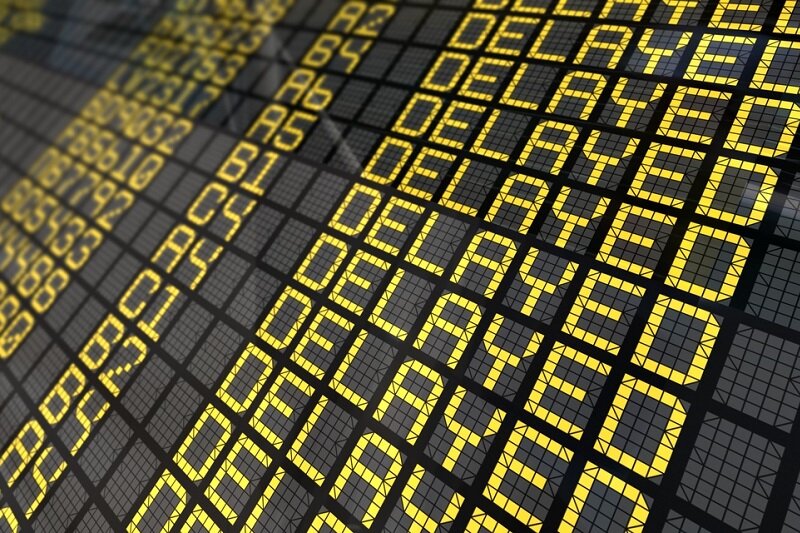 Guest Post: A new type of insurance is needed for flight delays
Personalised policies can boost customer loyalty and revenue, says Noam Shapira, co-chief executive of Setoo Continue reading →
Personalised policies can boost customer loyalty and revenue, says Noam Shapira, co-chief executive of Setoo
Severe flight delays impacted 1.3 million British travellers last year, resulting in 3,500 passengers stuck at UK airports each day. On top of inconvenience and wasted time, a flight delay creates additional real losses. Passengers often need to pay for expensive last-minute alternatives to get to their destination, as well as incurring further losses from lost hotel reservations, car rentals or tickets to events. Often, this means they are better off not travelling at all.
While passengers may be entitled to compensation once their delay exceeds three hours, the solutions available to customers today – either from the airline (due to EC261) or from traditional travel insurance – suffer from a number of problems. Firstly, the claim process is lengthy and tedious – it takes months until money is received, if at all. Secondly, the compensation does not take into account additional derived losses from the delay; and finally, in the case of insurance products, it is usually sold as part of a larger travel insurance policy.
Enter parametric insurance
Parametric insurance uses data on exogenous events to trigger a pre-agreed payment. Airlines and online travel agents (OTAs) are uniquely positioned to leverage the capabilities of parametric insurance to solve these problems, turning the endless flight delays into an opportunity to increase revenue, alongside ensuring that their travellers remain happy customers.
The ingredients for solving these problems
1. Tailor-made, personalised insurance products
Airlines and OTAs can offer insurance products that are truly relevant to customers' needs with policies that are built and priced according to their individual travel arrangements and potential loss. For instance, a customer going on a one-day business trip from Frankfurt to Paris will get a different insurance offer to a customer travelling from Luton to Santorini for a family holiday with a low cost carrier.
2. Immediate compensation, no need to claim
A flight delay creates a miserable experience for travellers without the added stress of trying to claim a refund. Hence, automatic compensation should be part of any airline or OTA's insurance policy. By engaging with solutions that tap into external databases, airlines and OTAs can monitor and identify exogenous events in real-time. This enables the generation of immediate compensation, which is delivered automatically to customers if their policy has been triggered.
3. A new type of customer experience
Whether passengers are going on holiday, heading to a wedding or attending a business meeting, a delayed flight will inevitably cause stress and anxiety. At these most critical moments, airlines and OTAs can connect with their customers, reassuring them that compensation is on the way and offering them an alternative flight or hotel nearby.
For example, airlines and OTAs could offer their customers personalised compensation based on when customers learn about the flight delay. If a flight is delayed days in advance, they could offer customers alternative flights; if the delay is announced only a few hours prior to the scheduled take-off, they could offer customers the option to cancel and be refunded; and if the delay occurred later than that, airlines and OTAs could reach out to their customers upon landing, offering them a refund as well as compensation for the lost day.
An added bonus for airlines and OTAs
Parametric-based insurance policies not only have clear benefits in improving the customer experience but provide direct benefits for airlines and OTAs as well. An IdeaWorks report reveals that United Airlines generated over $5.7 billion from ancillary revenue last year; and ancillary revenue accounted for almost half of Spirit's sales.
Travel insurance provides a valuable ancillary revenue stream for airlines and OTAs, as long as policies offer personalised protection that caters for individual needs and appeals to today's travellers.
Flight delays cannot always be avoided, however the way airlines and OTAs handle these unexpected events makes the difference between a disgruntled customer and one that still feels positive about their experience.
By offering simple, transparent and personalised insurance policies that provide automatic compensation as a standard, airlines and OTAs take the strain off their complaint departments, build loyalty among their customers, safeguard their reputations and create a valuable stream of ancillary revenue.