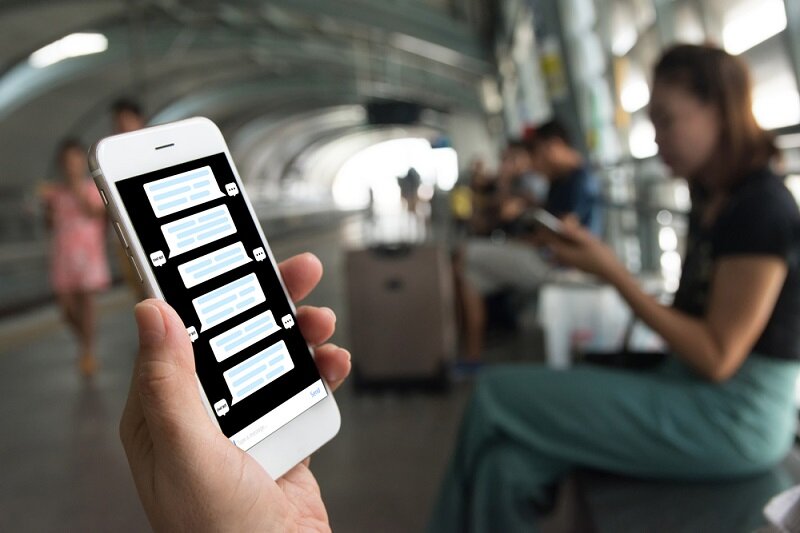 Glasgow Airport deploys pioneering chat bot developed by KMP Digitata
Voice-controlled digital assistant app said to be a first of its kind launched by an airport in the UK
Glasgow airport has launched a first-of-a-kind Amazon Alex and Google Nest chatbot developed by digital agency KMP Digitata.
The bot is part of a wider strategy to make the passenger experience world class within the AGS group airports.
KMP Digitata described it as the first application of its kind to be released by a UK Airport for the Google Assistant platform and the first Alexa Skill for a UK Airport.
The bot has the ability to deliver live information on specific departing and arriving flights at Glasgow airport.
In addition it can also query live lost property information so travellers can be reunited more easily with items that have been misplaced, up to the minute security wait times and COVID-19 specific information.
The app was developed in partnership to help the airport welcome more travellers back as COVID restrictions are eased.
Fraser Ralston, ecommerce and digital manager at AGS Airports, said: "I'm really pleased with the launch of this new chat bot service for Glasgow Airport.
"It's incorporates some really nice functionality but importantly, it'll help our passengers to have a better travel experience.
"Our ambition is to deliver a world-class, frictionless digital passenger experience and this project is yet another step towards achieving this."
The app make use of a number of technologies, including Microsoft Azure Bot Service and Language Understanding (LUIS) and are integrated with content and data from the Airport's Umbraco content-managed website and other real-time data feeds.
As well as voice-controlled smart speaker devices, the application will soon be able to be accessed using text-based interfaces on Facebook Messenger, WeChat and through the Airport website's live chat.
Simon Haven, managing director of KMP Digitata, said: "What the team have delivered here is something exceptional – a deceptively simple, useful, cross platform chatbot that integrates with Umbraco content management system and is something which we hope will make a passengers journey through Glasgow airport easier and stress free.
"I'm incredibly proud of what we have achieved at such pace, and this is just the beginning."