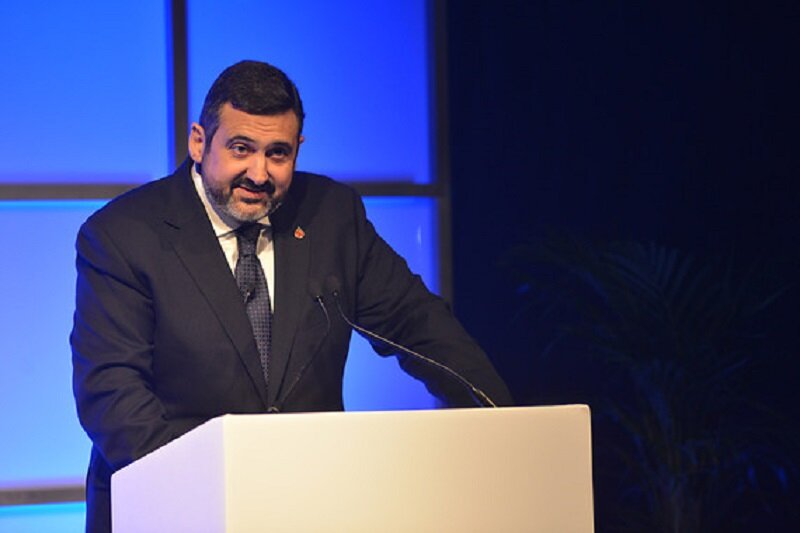 Former BA boss blames legacy tech for failing to meet customer expectations
Alex Cruz told the World Aviation Festival airlines are lagging behind in digital transformation
There is gulf between what consumers now expect online and what most airlines can offer, according to former British Airways boss Alex Cruz, who blamed the ageing technology systems most carriers operate.
Cruz joined fellow airline chiefs at the World Aviation Festival in London in criticising carriers' failure to utilise most of the passenger data they accumulate.
He argued: "All our customers have become more digitally savvy during the pandemic. [But] there is a complete misalignment between what customers expect online and what airlines can offer.
"The newest systems airlines operate are 16-17 years old."
Microsoft global leader for travel and transportation Julie Shainock agreed, saying: "Airlines have information [about passengers] but not enough to deliver insight and hyper personalisation."
She noted: "It takes time to move off legacy systems. There is only one GDS [global distribution system] that is completely off legacy systems. Digital eco-systems allow you to share a lot of data. In future, you're going to [have to] move to digital eco-systems."
Virgin Atlantic chief executive Shai Weiss conceded: "We're trying to replace our legacy technology. But we are nowhere near offering a personalised fare."
However, Weiss added: "Why are tech companies not interested in buying airlines? The total market capitalisation of US airlines is about $100 billion. It's not interesting to any of these [big tech] players. Also there is the health and safety aspect to what we do."
Martin Gauss, chief executive of Air Baltic, agreed saying: "We have exclusivity when we have the passenger aboard and we are not using it. We have the passenger for hours. There is huge potential. But we are busy with other things and we have the safety issue."
EasyJet chief executive Johan Lundgren insisted: "We're in far better shape digitally than we were going into the pandemic.
"But if you depend on legacy technology for today's revenue it's always going to make you wait. Instead of big projects, you need to break it [technology development] down into quick wins and be able to add things and remove things."
He noted: "We have around one billion data points on a return flight. I wish we were using 30% to 40% of that. It's a massive opportunity.
"But if you start at the front end and not at the back [with] a data management system, you won't get very far."
Cruz said: "The main reason the main tech providers don't make inroads in aviation is aviation leaders don't ask them to. But we might get to a point where we have to react."
He warned: "One of the big players will come along and say 'There is an opportunity here'. Imagine if Amazon started to sell airline tickets in a serious way. Then something would happen."