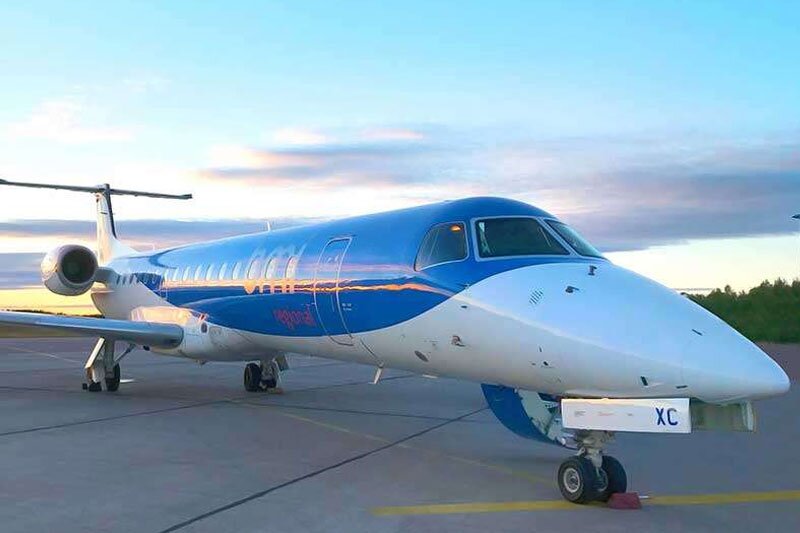 Flybmi goes national in 2019 with Seats for Starts Ups competition
Winning businesses each quarter receive free flights to enable them to grow Continue reading →
A start-up initiative run by airline flybmi is going nationwide next year.
Seats for Start Ups, which is run in partnership with the Department for International Trade (DIT), is looking for the nation's top new business talent to support.
Online applications go live on flybmi.com are due to go live on Saturday December 1.
The initiative was piloted by the airline in 2016, when it launched the programme in the southwest of England to assist new businesses in getting off the ground.
Re-launched on a national scale for 2019, the competition will invite young enterprises from across the UK to enter into an opportunity to win return flights on the flybmi.
The competition is open to any business that has been trading less than five years and with a turnover of less than £500,000 per annum.
The winning businesses, which will be selected on a quarterly basis, will receive free flights for up to a year to enable them to support and grow their business.
In addition they will receive support from a DIT International Trade Adviser will ensure that they are fully prepared to make their journey and can access in-market support.
DIT Minister of state, Baroness Fairhead, said:"This initiative is a great opportunity for UK businesses, offering them the support they need to get out into exciting markets and make the connections they need to begin exporting.
"The Department for International Trade stands ready to support businesses of all sizes with their export operations, and our recently launched Export Strategy sets out our offer as we look to move exports as a percentage of GDP to 35%.
"This includes our award-winning export credit agency, UK Export Finance, our network of peer-to-peer Export Champions and a strong range of advice, support and inspiration which I'd encourage any business thinking of selling overseas to access on GREAT.gov.uk."
Jochen Schnadt, managing director of flybmi, said: 'Seats for Start Ups was an incredible initiative when we piloted it in the south west in 2016.
"As an airline that predominantly serves the business market, we are always looking for creative ways to give back to the community and support those who have supported us.
"By taking Seats for Start Ups national we are able to provide a unique opportunity to help small businesses across the UK to grow, thrive and realise their dreams.
"I'm really looking forward to hearing from businesses to see what stars of the future we can unearth in 2019.'
In 2016 Seats for Start Ups attracted multiple entries from businesses in sectors such as technology and education.
Among the winning businesses was Paperclip, a start-up which allows users to buy, sell, swap and freecycle.
Founder Rich Woolley said: "Winning a free flight with flybmi helped us immeasurably; as an early stage startup with limited funds at the time, the flight enabled us to visit our product development team in Brno, Czech Republic.
"Working with the development team in person resulted in us catching some product issues before they arose, ultimately resulting in our business going from strength to strength, being nominated for (and winning) some of Wales' top startup awards and going on to complete a seed raise of nearly £1m."
The DIT recently launched the UK's new Export Strategy setting out how the government will support businesses of all sizes to make the most of opportunities presented around the world.
The strategy sets out a new ambition from government to increase exports as a proportion of UK GDP to 35% and sets out a targeted offer for all businesses to help raise productivity, boost wages and protect employment across the country.