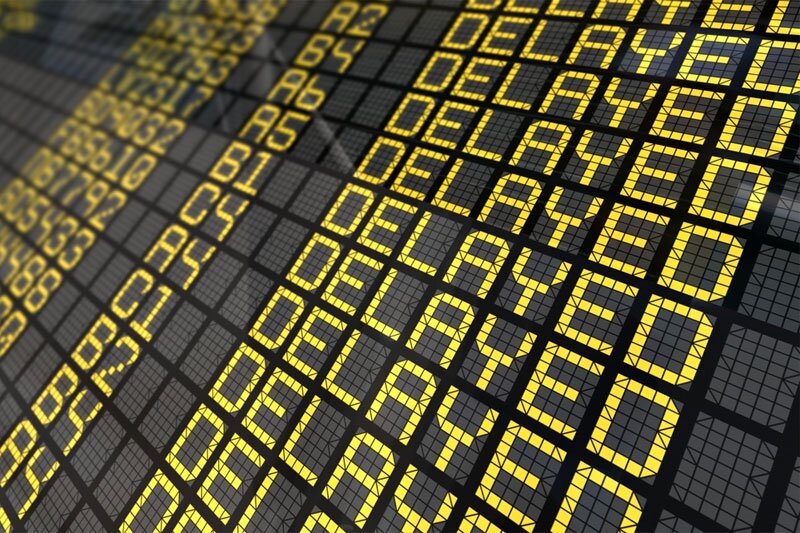 Flights resume after computer 'glitch' caused thousands of delays in the US
The disruption was caused by a system that issues safety issues to pilots
Almost 10,000 flights across the US are estimated to have been delayed and 1,300 cancelled due to Wednesday's computer glitch.
Flights started to resume at around 9am US eastern standard time after the early morning outage blamed on a damaged database file.
But delays are expected to last throughout today at least due to the disruption caused to schedules.
US Department of Transportation secretary Pete Buttigieg said in an interview with CNN that the Federal Aviation Administration (FAA) had grounded flights out of "an abundance of caution" after it noticed irregularities with its Notice to Air Missions System.
"My primary interest, now that we've gotten through the immediate disruptions of the morning, is understanding exactly how this was possible and what steps are needed to make sure it doesn't happen again," he said.
The system provides real-time safety information to pilots "about closed runways, equipment outages, and other potential hazards along a flight route or at a location that could affect the flight", according to the FAA.
In a statement issued last night, the aviation body said: "The FAA is continuing a thorough review to determine the root cause of the Notice to Air Missions (NOTAM) system outage.
"Our preliminary work has traced the outage to a damaged database file. At this time, there is no evidence of a cyber attack.
"The FAA is working diligently to further pinpoint the causes of this issue and take all needed steps to prevent this kind of disruption from happening again."