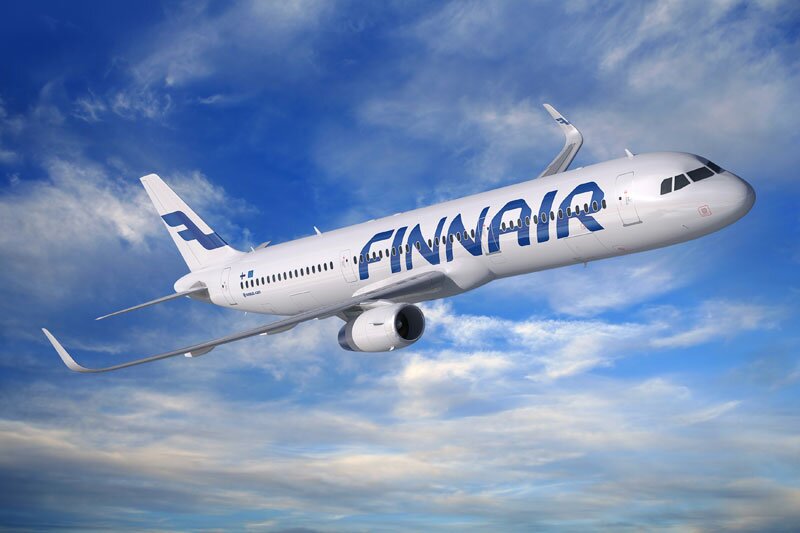 Finnair rated top full-service airline by Brits in eDreams survey
Report reveals customer ratings for most comfortable, best check-in service, best in-flight service and best value for money
The Annual Airline Report from European OTA eDreams has revealed the top-rated airlines according to analysis of 74,295 customer reviews by UK and global travellers.
The report categorises customer ratings into best in the world, most comfortable, best check-in service, best in-flight service and best value for money.
According to the report, UK travellers rated Finnair their favourite full-service airline. The Finnish carrier was ranked the highest for its comfortable seats, friendly cabin crew, cleanliness and efficiency.
Croatia Airlines took second place, followed by Emirates in third, which was praised for its excellent service and food, according to the eDreams Annual Airline Report.
The increase in the number of holidaymakers heading to the Nordic countries over 2018 likely explains the popularity of Finnair amongst UK travellers, the OTA said.
The company said the move toward the Nordic countries is fuelled in part by the Danish 'Hygge' lifestyle and the emerging Finnish trend of friluftsliv ('free-loofts-liv'), which translates to 'open air living' and describes the value of spending time in remote locations.
The Annual Airline Report found that there has been a 40 percent rise in European travellers heading to Finland in particular, which eDreams said aligns with government statistics on the country's growth in visitors.
Statistics presented by Business Finland demonstrate that in 2017 international travel to Finland broke previous records. Nights spent by foreign tourists grew by 14 percent and reached 6.6 million in total.
EDreams announced that other Nordic countries, such as Denmark which has seen a 15 percent rise in visitors, have also crept into the top ten most popular destinations.
Analysing the reviews of all global travellers, not just those in the UK, the eDreams report ranked Turkish Airlines as the best airline in the world. The carrier was ranked the highest for its modern and well-equipped aircraft, excellent organisation and "perfect crew," said eDreams.
The report placed Emirates in second spot in this year's global rankings. Third place was taken by Greek carrier Aegean Airlines.
There was an absence of UK based carriers in the top ten this year. The remaining places were filled predominantly with airlines based in continental Europe, but all six of these European airlines fly into and out of the UK.
Air Corsica (France) came in fourth place, followed by Aerolineas Argentinas (Argentina). Finnair claimed sixth place for best airline in the world, while Swiss International Airlines (Switzerland) came in seventh. The eighth and ninth places were filled by Middle East Airlines (Lebanon) and Aeroflot (Russia), respectively. Etihad Airways (United Arab Emirates) was voted tenth best airline in the world.
Rob McNamara, head of UK at eDreams, said: "Our report – the largest of its kind – suggests that as competition increases and consumers have an even broader choice, they are looking beyond their native airline carriers.
"The airlines at the top of the table receive consistently good reviews from travellers thanks to their ability to deliver great value alongside the excellent service consumers now expect."
As well as scoring the best airlines overall, eDreams analysed global customer reviews to rank airlines for their delivery of specific features. Below is a list of the top three rated airlines in the other categories:
Most Comfortable Airlines
| | | |
| --- | --- | --- |
| Position | Airline | Home country |
| 1 | Emirates | United Arab Emirates |
| 2 | Turkish Airlines | Turkey |
| 3 | Middle East Airlines | Lebanon |
Best Check-in Service
| | | |
| --- | --- | --- |
| Position | Airline | Home country |
| 1 | Emirates | United Arab Emirates |
| 2 | Turkish Airlines | Turkey |
| 3 | Air Corsica | France |
Best In-flight Service
| | | |
| --- | --- | --- |
| Position | Airline | Home country |
| 1 | Turkish Airlines | Turkey |
| 2 | Aegean Airlines | Greece |
| 3 | Emirates | United Arab Emirates |
Best Value for Money
| | | |
| --- | --- | --- |
| Position | Airline | Home country |
| 1 | Turkish Airlines | Turkey |
| 2 | Emirates | United Arab Emirates |
| 3 | Aegean Airlines | Greece |