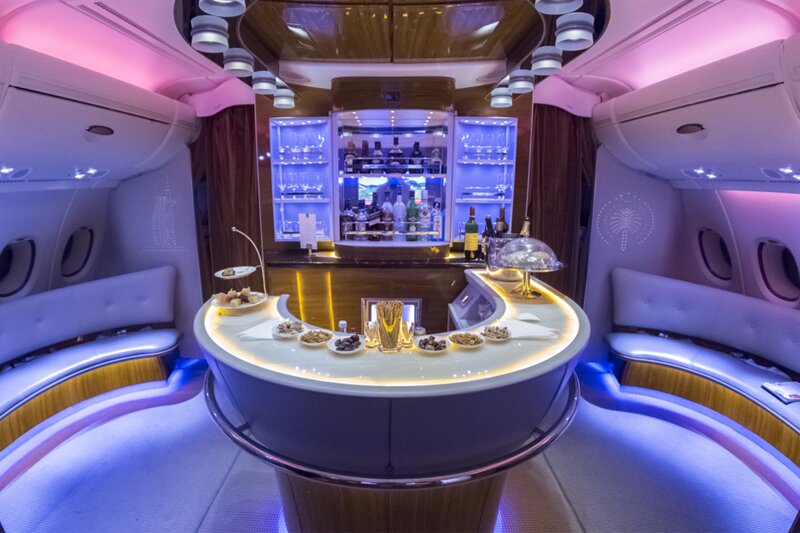 Explore Emirates aircraft with a pioneering new virtual reality app
Dubai-based carrier aims to engage more customers with new technology
Available on emirates.com, via the Emirates app, and now on the Oculus virtual reality store for Oculus Rift headset users, Emirates has taken the next step in its ambition to reach and engage audiences around the world with this cutting-edge virtual reality (VR).
Users are now able to experience Emirates' fully-enclosed First Class Suites, explore the airline's signature A380 Onboard Lounge, or check out the cabin from the comfort of their own homes with the airline's industry-leading VR experiences.
Emirates divisional senior vice president in corporate communications, marketing and brand, Boutros Boutros said: "The airline aims to provide innovative and outstanding customer experiences whether onboard, on the ground, or in the digital space. In 2018, we were the world's first airline to introduce advanced web VR technology on our digital platforms, offering our customers an immersive opportunity to learn about the fantastic Emirates experience that awaited them before they stepped on board.
Created in partnership with technology company Renacen, Emirates customers can navigate through Economy, Business and First Class cabins, and explore their seats, as well as the onboard lounge and shower on the Emirates A380 using navigational hotspots.
Emirates is currently working on an updated version of the VR app featuring its Premium Economy cabin and latest A380 aircraft interiors.