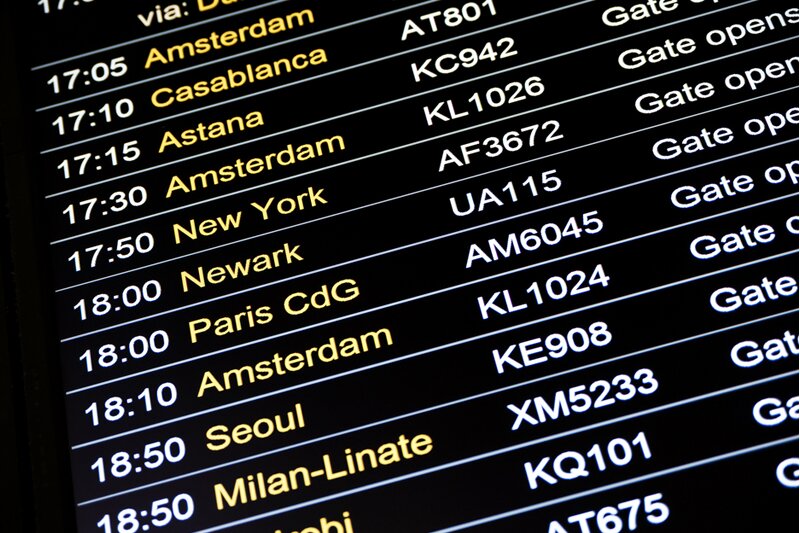 Excitement of booking flights overrides environmental concerns, CAA study finds
Budget and comfort dominate despite growing belief that flying harms the environment
Research for the CAA suggests concern for the environment "is the new norm" among consumers but this "doesn't translate into action" when booking flights.
The CAA highlights the results of the survey in a call for evidence on the provision of environmental information on flights issued last week.
The survey of 2,000-plus UK adults in 2021 found few "actively consider" the environment when researching or booking flights "despite general concern about the environment" and "a broad perception of aviation being 'bad' for the environment".
The survey found 55% of respondents identified themselves as 'environmentally conscious' and 85% thought environmental issues 'significant'. Almost nine in 10 (86%) agreed flying impacts on the environment, with 55% rating these impacts 'significant', and 59% claimed a 'good understanding' of aviation's environmental impacts.
Four out of five (81%) thought airlines have a duty to report environmental information.
However, only 17% felt able to explain carbon offsetting, 25% a 'carbon footprint' and 27% 'carbon emissions'.
The CAA suggested "a growing proportion of consumers are concerned about the environmental impact of flying and would welcome more information", but it noted: "Consumers appear to overstate their understanding and consideration of the environmental impact of flying."
Researchers found consumers "tend to be in a different mindset when booking leisure flights compared to other purchase decisions" involving "more excitement and anticipation" which displaced environmental concerns.
Despite the survey finding 36% claimed to think about the impact of flying when planning travel, the CAA concluded: "Even those who claim to feel strongly don't mirror this sentiment in their behaviours."
It noted "the excitement of booking a trip restricts research to elements of the experience . . . [and] there are often few considerations beyond [consumers'] budget and comfort".
The CAA added: "Flying behaviours are strongly ingrained. Any immediate effect from information alone is likely to be small.
"Those who fly regularly largely see their behaviour as typical and reasonable and are unlikely to feel there is a need for their behaviour to change."
It noted participants "give many reasons" why they don't take more account of environmental considerations – including confusion about what is sustainable, feeling overwhelmed by information, suspicion of carbon offsetting and environmentalism appearing "inaccessible and privileged".
More than half (55%) of the 2,072 respondents flew at least once a year.
Call for evidence
The CAA call for evidence on the environmental information consumers should expect to see when researching and booking flights, issued last week, will be followed by a consultation on proposals "later this year".
The proposals will seek to ensure the provision of "trustworthy, accurate and relevant" information by airlines, not only on the CO2 emissions of flights but on the non-CO2 impacts.
The CAA noted there is currently no standard approach to calculating emissions or to how information is displayed and it's seeking views on what information should be provided and how.
It said: "Our objective is to ensure people can find reliable information at the point of looking for and booking flights using a standard approach and data, in a format that is understandable."
The CAA will consider whether to recommend an existing methodology, develop a methodology itself or propose standard requirements for organisations to use their own methodologies.
It may "also propose guidelines for the presentation of environmental information by airlines, travel agents, flight comparison sites . . . and other providers".
The call for evidence runs until April 7. The CAA noted: "At current rates, aviation is expected to be one of the largest, residual emitting sectors by 2050."