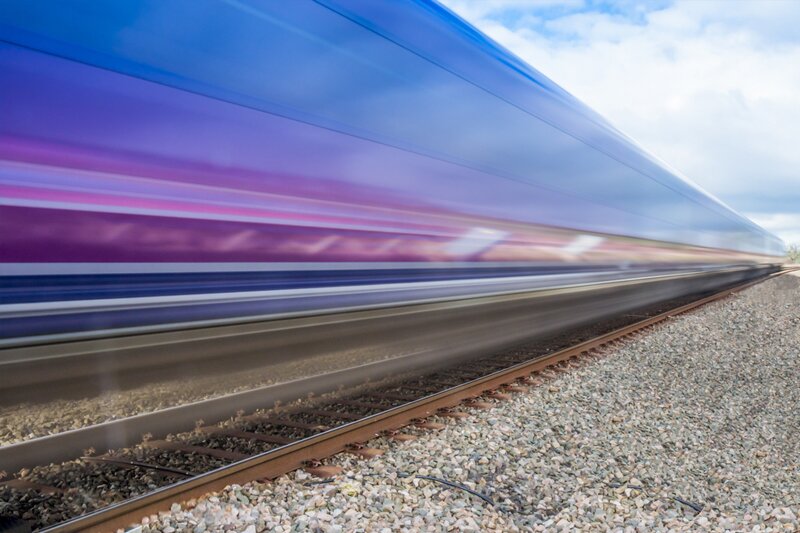 Europe could save a million tonnes of CO2 by switching domestic flights for rail travel
A 48% reduction is the equivalent of 200,000 cars running continuously for one year
Mabrian Technologies has carried out a study on the potential impact of replacing domestic air routes of less than two and a half hours, and a maximum of 500 km, with high-speed trains.
The study analyses the savings in CO2 emissions if the regulation, which has already started to be implemented in France, were to be applied in multiple European countries.
According to the report – which has analysed the total air schedule for 2023 on domestic routes with ground distances of less than 500 km – there are 554 such routes in Europe, which will carry around 44 million passengers and produce an estimated 2.3 million tonnes of CO2 this year.
Using high-speed trains could reduce this environmental impact by an average of 48%. That would translate into a saving of more than 1 million tonnes of CO2 in just one year, which is equivalent to more than 200,000 cars running continuously for 12 months.
For the comparative calculation of emissions, Mabrian looked at the type of electrical energy and its sources, which power the railway system in each European country, following the methodology published by the EcoPassenger report.
This sets out an ambitious transition towards sustainable mobility, involving the adoption of clean and green technologies.
Some countries stand out above others in these policies. Germany, for example, has invested in modernising its rail infrastructure and adopting cleaner technologies that encourage the use of rail as a more sustainable alternative to air travel, thereby reducing carbon emissions. Sweden has been a pioneer in the use of renewable energy sources such as hydropower and wind power in its rail transport.
The study reveals five of the European countries that would achieve the greatest CO2 savings if this transition were to take place.
In first place is Spain, with a potential saving of 360,000 tonnes of CO2 per year if these routes were replaced by high-speed trains; Germany, in second place, with a saving of 238,000 tonnes; France, with 193,000 tonnes; Italy, with 189,000 tonnes; and Sweden, with 159,000 tonnes per year.
In relative terms, the three countries with the greatest potential CO2 savings from the transition to rail are Sweden, with 97.13% of the total CO2 produced by aircraft per year; Austria, with 92.79%; and France, with 89.73%. In fact, France has been the pioneer country in applying this measure to short-haul air routes from Orly.
All this analysis has focused only on domestic air routes within each country, so Mabrian indicates that the potential savings would be much greater if all air routes of 500 km or less linking different countries in Europe were also considered.
The study also indicates the importance of analysing several aspects that are not entirely favourable to this change.
The cost of implementing the rail infrastructure to cover all these routes would require significant investment - which not all countries will have the resources to finance.
Long-term profitability and the capacity of these new infrastructures to absorb a very significant demand would also have to be considered.
Carlos Cendra, marketing director at Mabrian, says, "While this analysis may seem unrealistic or unachievable, at Mabrian we believe in demonstrating the efficiency of decisions through data.
"With this analysis, we have quantified the potential savings from taking steps in that direction. However, the context and the difficulties of this change suggest an intermediate situation in which the train gains prominence, but aircraft continue to meet part of the demand."