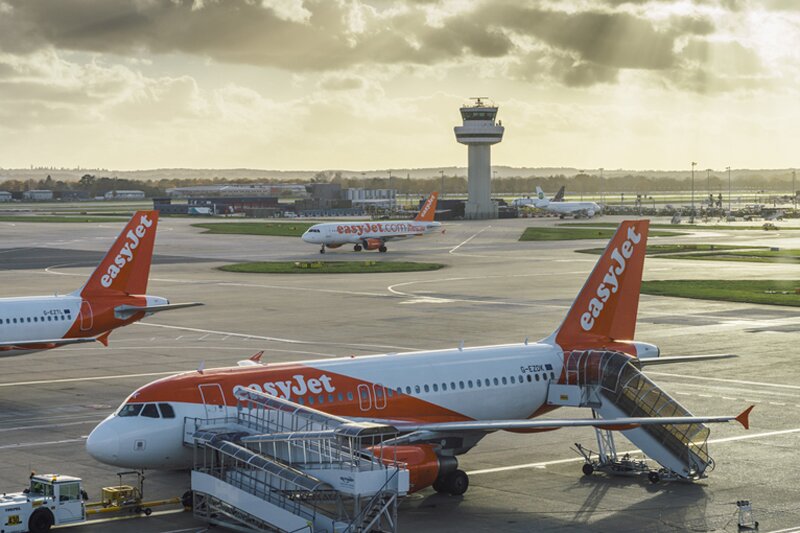 EasyJet to offer AirPortr online luggage check-in and drop off service
Over three quarters of travellers would prefer to be luggage free, says carrier Continue reading →
EasyJet has become the latest airline to forge a partnership with home bag drop service AirPortr.
The tie-up will provide passengers travelling from Gatwick the option to check their luggage in online and for it to be collected and taken to the airport.
EasyJet said research shows that over three quarters of travellers would prefer to be luggage free for the day of their flight.
The AirPortr service offers a pick up from the passenger's doorstep, and delivery to easyJet's bag drop before being loaded on to a flight from Gatwick.
Customers then collect their baggage at their destinations baggage reclaim.
Since 2016, AirPortr have collected over 69,000 bags, skis and bikes which have been checked-in and delivered to more than 320 destination airport baggage reclaims around the world.
EasyJet said it is confident this new service will help make travelling even easier for its passengers.
Andrew Middleton, Director of Ancillary Revenue at easyJet, said: "We are excited to be introducing AirPortr's services to our passengers, starting with Gatwick services.
"Whether a flight is for business or leisure, we are confident the home bag drop service is a fantastic initiative to improve a traveller's experience.
"easyJet is proud to continue to develop our product offering with innovative companies such as AirPortr."
Randel Darby, AirPortr chief executive, added: "Particularly when flying short-haul with hold luggage, a disproportionate amount of journey time can be spent on the ground getting to and through the airport.
"We're delighted to work with easyJet to overcome this, starting their passengers' journey at home, saving valuable time and providing hassle free travel, all at an affordable price.
"With easyJet's reputation for leading digital innovation, we will see the service integrated into the customer journey in new ways, such as being offered alongside great baggage fares when booking a flight.
"We're proud to be working with an airline with a start-up mentality but Europe-wide scale, as we continue to lead the development of at-home bag check-in services."
The service is available for flights to any of easyJet's destinations across Europe from London Gatwick, the airline's biggest UK base.
The premium product allows passengers to check in a piece of luggage and choose a one hour pick-up time slot for as little £30.
Alternatively, a £40 value product includes collection of up to four pieces of luggage within a three hour window.