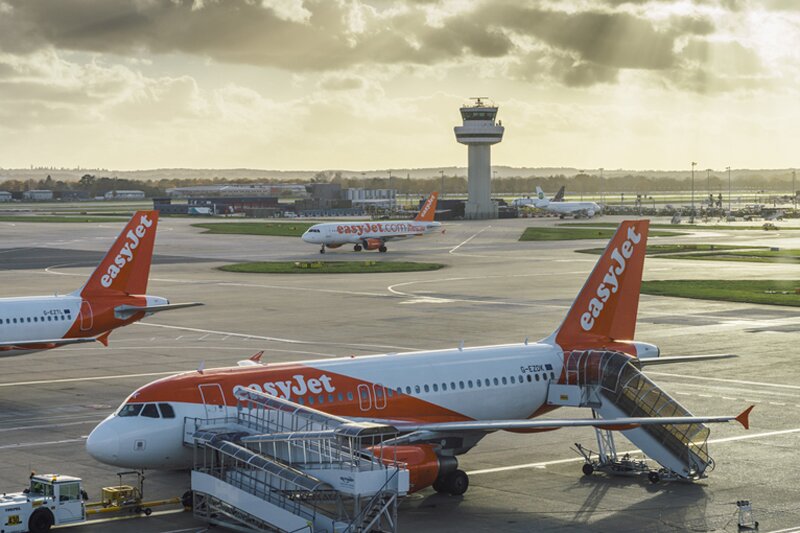 EasyJet seeks to stimulate holiday bookings for non-peak travel periods
The budget carrier issued a trading update showing annual losses have been slashed to £178 million from £1.1 billion
EasyJet has reported "strong" demand for peak holiday seasons but said it needs to "stimulate" bookings for other periods.
Johan Lundgren, the budget carrier's chief executive, said peak holiday weeks this winter, such as October half-term, plus Christmas, New Year and ski, are seeing strong demand.
The ticket yield for this coming Christmas period is currently up 18%.
"Outside the peaks, there is a need to stimulate the market but it is not that unusual," he said. "It is normal seasonality."
He would not be drawn on much ticket prices could rise by next summer as it was "too early" but pointed out that half of its fares are still below £50.
Lundgren was speaking as easyJet reported a pre-tax loss of £178 million in the year to September 30, down from more than £1.1 billion year-on-year.
He said the eastern Mediterranean was particularly popular, with demand for Turkey, Greece and its islands, and Egypt.
All-inclusive bookings are also doing well because customers want "certainty", he added.
He pointed to an easyJet poll of 2,000 UK consumers this month which found that 64% are planning on flying abroad in 2023 – and 75% said a holiday was one of their most important plans for next year.
Two thirds said they are more likely to book with a low-cost carrier (66%), while three quarters of people are more likely to fly short-haul instead long-haul.
"People will gravitate towards value; easyJet has always done well in times of uncertainty," he said.
"Consumers will protect their holidays but look for value."
He added the airline would continue grow organically, taking up opportunities when slots become free – such as at Lisbon airport – but it would not rule out acquisitions in the right circumstances.
The airline expects to return to 2019 capacity levels by next summer.