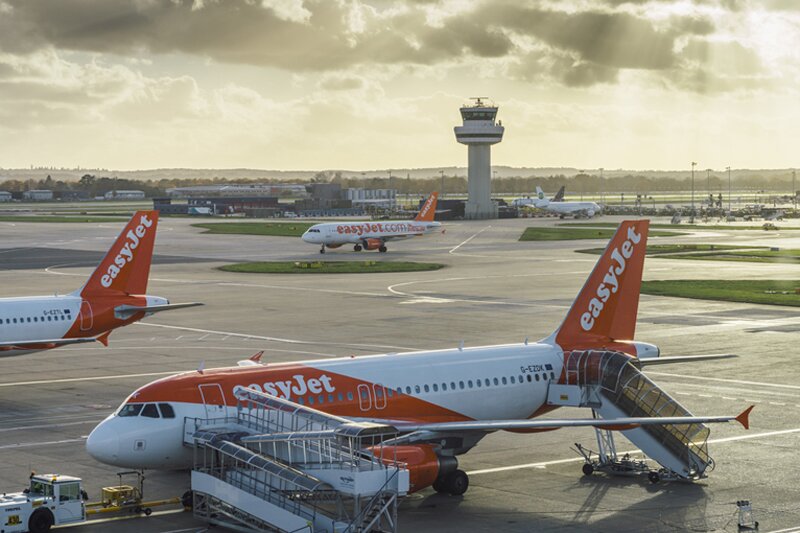 EasyJet raises additional £1.2bn in equity amid 'uncertain' trading environment
Budget carrier expects its online holidays arm to be a key driver of recovery and profit
EasyJet today confirmed plans to raise £1.2 billion to accelerate recovery from the impact of the Covid-19 pandemic.
The budget carrier also agreed commitments for a new four-year senior secured revolving credit facility of $400 million in addition to the rights issue.
EasyJet also revealed it recently received and rejected an unsolicited takeover approach from an unnamed bidder.
The airline said: "The current trading environment remains uncertain and the group has continued to review its long-term capital and liquidity needs.
"As part of this review, the board has concluded that raising additional equity will protect easyJet's long-term positioning in the European aviation sector and support growth as new opportunities arise from the Covid-19 pandemic."
The funds will "materially improve" easyJet's ability to deliver long-term value to shareholders "through providing the group with the flexibility to take advantage of long-term strategic and investment opportunities expected to arise as the European aviation".
EasyJet added: "The company expects considerable long-term strategic and investment opportunities to arise as the European aviation market recovers, in particular as legacy carriers restructure their short-haul operations."
This will include the chance to gain greater benefit from the "step changes" being made in its ancillary product portfolio and easyJet holidays.
The airline sees an opportunity for the tour operating arm to continue to enhance the group's presence in a market "with attractive structural growth potential that is complementary to the core business".
EasyJet holidays is expected to be a "key driver of incremental profitability and revenue growth, with a clear roadmap to contributing annual profit before tax in excess of £100 million".
The airline said it was on track to achieve £500 million in savings in the financial year ending September 30, with "cost actions" for the next financial year already underway.
Chief executive Johan Lundgren said: "The capital raise announced today not only strengthens our balance sheet enabling us to accelerate our post-Covid-19 recovery plan but will also position us for growth so that we can take advantage of the strategic investment opportunities expected to arise as the European aviation industry emerges from the pandemic.
"Since the onset of the pandemic, we have undertaken decisive and robust action to restructure our operations, addressed our cost base and secured our financial position, keeping our investment-grade credit rating.
"We have worked hard to maintain our customer friendly brand and network and been rewarded with immediate growth in demand when travel restrictions have been lifted."
UK domestic capacity in August was at 105% of 2019 levels with a load factor of 82%, while intra-EU capacity was at 81% of 2019 levels with a load factors of 85%, "demonstrating the strength of the group's UK domestic and intra-EU flying schedule".
Fourth quarter capacity is expected to be at 57% of equivalent 2019 levels, a "significant increase" over the previous three months when easyJet flew 17% of third quarter 2019 capacity.
The airline expects to increase capacity and improve load factors on both UK domestic and intra-EU flying in the fourth quarter, with UK domestic capacity already at pre-pandemic levels.
Looking into the first quarter of the 2022 financial year, the carrier expects to fly up to 60% of the equivalent 2019 capacity with a continued focus on profitable flying.
The carrier raised €1.2 billion from a seven-year bond sale earlier in the year.
EasyJet said in July that it planned to fly at 60% of its pre-pandemic capacity between July and September, compared with 17% of 2019 levels in the previous quarter, after it shed staff, cut its fleet and took on new debt to survive the crisis.