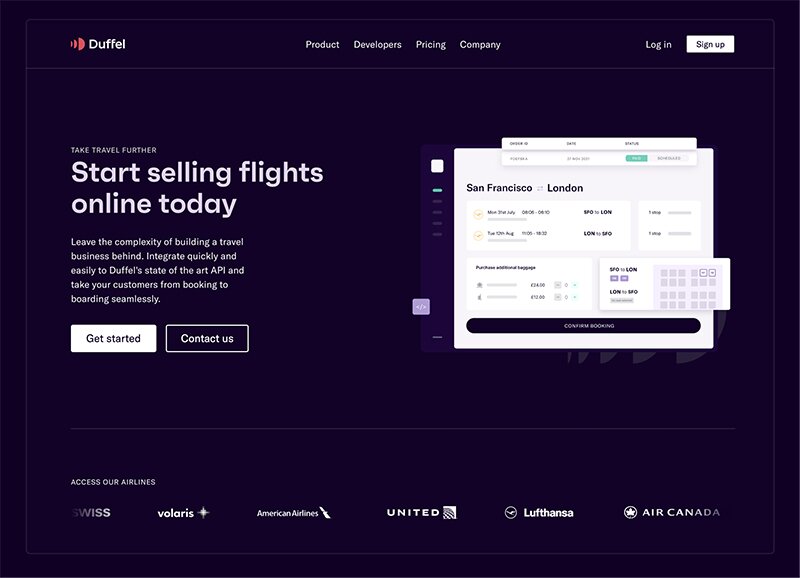 Duffel strikes Travelport deal to bring more choice to its travel merchants
Self-service API developer says NDC remains core foundation but it wants to move faster
Airline self-service API provider Duffel has announced it has struck an agreement with the Travelport GDS to bring non-New Distribution Capability content into its platform.
Writing on the firm's blog, chief executive and co-founder Steve Domin says NDC, the emerging data standard developed by Iata, will remain its core foundation but that it wanted to bring merchants more choice.
The Duffel platform was created to give retailers access to air product without the need for direct airline relationships or travel agent accreditation.
Although Duffel now has integrated 30 airlines this year alone and says it is continuously increasing the speed at which it can add more it wanted to provide even more at a faster pace.
Domin said: "It's still the early days of Duffel, and the travel industry is still in the earliest days of recovering from the worst downturn ever.
"Whether you're new to travel and wondering how you can make money selling flights, a developer looking for a new way to build travel, or an airline considering a new distribution journey today is another small step in realising a bigger vision of making travel effortless.
"With the expanded airline coverage now available on Duffel, we're continuing to lower the barriers to entry for new players starting to sell flights for the first time, something we believe is the bedrock for more innovation in the travel industry.
"We're enduringly optimistic about the future of travel and excited about continuing to build this future with airlines, travel sellers, and start-ups reimagining a better way to travel."
Duffel has been a champion of NDC and this year has gone live with easyJet, Qatar Airways, Qantas, Copa Airlines, Volaris, and Eurowings Discover and has 20 more in the pipeline.
To "double down on this strategy", the firm recently recruited industry veteran Simone Maillard as vice president of global partnerships.
Domin said: "Simone is a seasoned leader with over 15 years of experience developing content acquisition strategies while managing distribution and airline partnerships.
"She'll continue to build on Duffel's foundation of forging strong relationships with airlines and accelerating our partnership strategy."