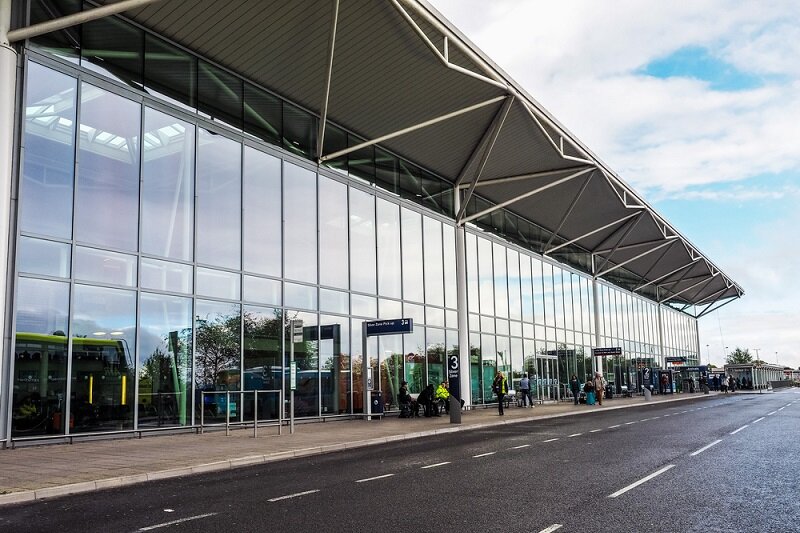 Driven to forge more sustainable future for airport shuttles
Provider combines zero-emission vehicles and ride sharing
Driven, a UK all-electric airport shuttle, has officially launched in an effort to create more sustainable travel by taking cars on their way to airports off the road, replacing them with zero-emission shuttles.
After analysing Civil Aviation Authority data, Driven has identified that over 139 million passengers per year travel by private car, taxi, minicab or Uber to the UK's 11 major airports.
This mode of transportation represents 72 percent of total journeys to airports including Heathrow, Gatwick and Manchester, said Driven. Most of these methods are not in zero-emission cars, causing a harmful impact to local environments.
Creating a scenario based on this passenger number and the commonality of two people sharing a 20-mile airport journey in a Mercedes Benz E Class diesel saloon car, Driven found that over 272,000 tonnes of carbon dioxide (CO2) is emitted annually. This is the same as approximately half a billion bathtubs of CO2 each year.
In an attempt to build a sustainable future, Driven seeks more eco-friendly transportation that combines zero-emission vehicles and ride sharing.
Driven operates a fleet of seven-seat Tesla Model X SUVs for environmental efficiency. It offers a door-to-door service, either with exclusive use of the car or by matching your journey with other passengers close to you who have a similar flight time through its booking technology.
Ride sharing through Driven reduces the cost of travelling in a luxury electric car, making zero-emission road travel a possibility for people in all walks of life.
For example, advance booking at the same time you book your flight means Driven can cost from £9 per person for a 40-minute trip. Customers book their time and day and Driven collects them at their location in a luxury, zero-emission vehicle.
Differing to many taxi companies, all drivers employed by Driven are full-time. The company currently employs ex-police, ambulance and military drivers with advanced driving skills training, extensive background checks and medicals. It owns its cars and provides passengers with the type of vehicle they will be travelling in at the time of booking.
Driven serves holidaymakers and business travellers 24/7 and has developed a travel management application that enables companies to book trips and track activity and costs. The tool also provides detailed reporting and highlights potential savings.
Mark Long, chief executive officer at Driven, said: "We're on a mission to change the way people travel to and from airports, by delivering journeys that are sustainable, affordable and enjoyable.
"With Driven, you can share your ride or go exclusive and we serve most major UK airports."