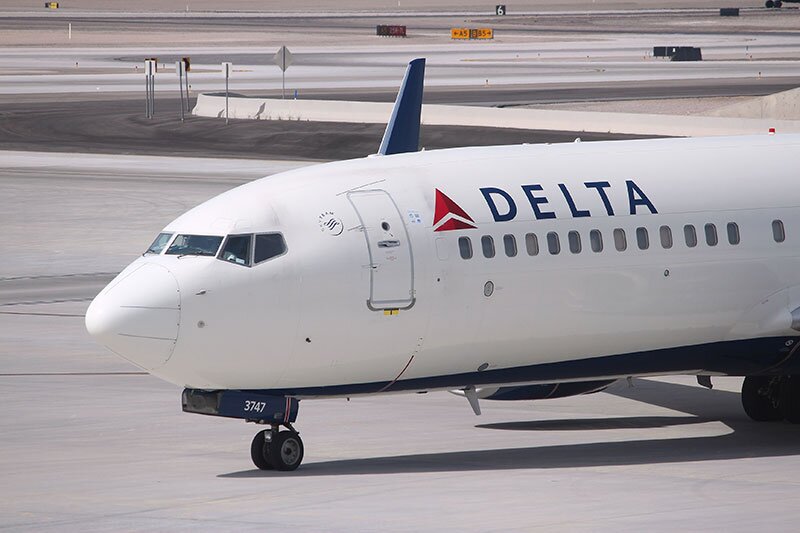 Video: Delta CES keynote sets out airline's vision for the future
Chief executive announces series of technology innovations
US carrier Delta became the first major airline to make a keynote address at the CES technology exhibition in Las Vegas this week.
Chief executive Ed Bastian used the opportunity to address one of the world's biggest technology shows to  announce a series of technology developments at the airline.
Due to roll out from this year innovations include Fly Delta, Parallel Reality display screens, new "captivating" entertainment options, full-body wearable exoskeletons and an AI machine learning operations platform.
The developments are the product of both in-house tech teams and partnerships with the likes of Lyft, Misapplied Sciences and Sarcos Robotics.
Joining Bastian to outline Delta's vision for the future was Delta customer service and innovation leaders Sandy Gordon and Nicole Jones, Lyft co-founder and president John Zimmer, Albert Ng, chief executive of Misapplied Sciences, acclaimed film writer and director Lulu Wang, and Hugh Evans, chief executive of Global Citizen.
The innovations featured included:
Fly Delta evolution
Delta is transforming its popular Fly Delta app into a comprehensive digital concierge that will streamline the day-of travel experience starting with an expanded partnership with Lyft.
Parallel reality technology
Delta, in partnership with Misapplied Sciences, will pilot the first-ever Parallel Reality display experience, allowing many customers traversing the airport to see personalised content on a single screen simultaneously and in their preferred language.
Captivating content and reframe partnership
Delta's in-house start-up Delta Flight Products has created the world's first wireless in-flight entertainment system, and soon the airline will test new features allowing customers to take more control over their in-flight experience, while emphasizing gender parity in entertainment offerings through a partnership with ReFrame.
Operations AI machine learning platform
Delta is implementing an AI-driven machine learning platform that analyses millions of data points to help the world's best operations decision makers further minimize customer travel disruptions.
Sarcos wearable robotics
Delta is partnering with Sarcos Robotics to test the world's first full-body, self-powered and untethered wearable exoskeleton, Guardian XO, which is designed to enhance strength and endurance while reducing the risk of injury.
Gender equity partnerships
As part of its efforts to seek diversity and promote inclusion, Delta will partner with the Society of Women Engineers and Girls Who Code to increase gender representation in tech roles at the airline and in the STEM workforce.
Investing in sustainability
Delta is investing in efforts that reverse the effects of deforestation in countries such as Kenya and Uganda to make all its flights to and from CES 2020 carbon neutral. The airline will also invest in verified projects to offset the carbon footprint of air travel associated with Global Citizen's Global Goal Live: The Possible Dream campaign.