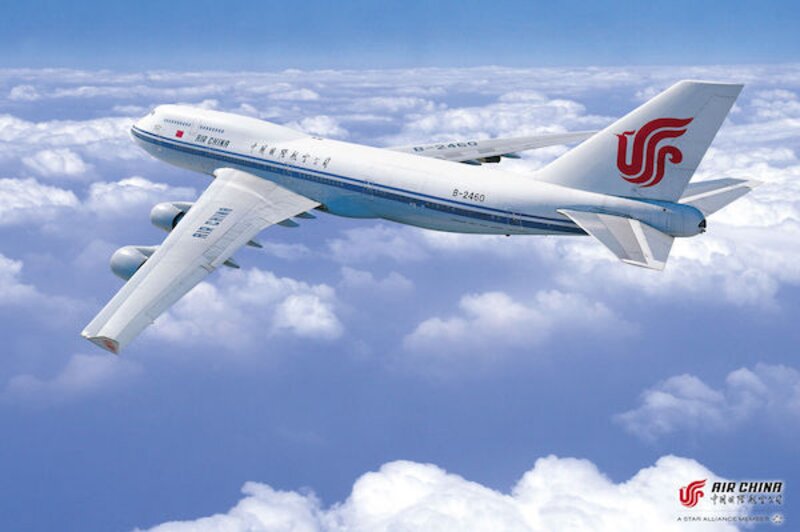 Datalex renews 3-year partnership with Air China amid APAC travel recovery
New data signals a much-anticipated recovery in Chinese aviation activity
Figures recorded by Datalex through customers using its airline software in the Chinese market show a material increase in demand in the first three months of this year with March transaction volumes reaching 43% of 2019 figures.
Further positive market indications pointing to a steady recovery were also seen with monthly transaction volumes trending upwards. Datalex's figures show a month on month increase in transaction volumes of 26% in March 2023, compared to February 2023.
Datalex has also announced its three-year renewal deal with Air China, becoming the first customer in the region to benefit from Datalex's latest version of its China shopping and pricing product specifically catering to the Chinese market.
Growth opportunity for airlines in APAC through digital transformation as region continues to recover
The increase in booking volumes recorded by Datalex in China represent a significant shift in the recovery prospects for the aviation sector in the region, following an extended period of suppressed activity.
The trends shown are also in line with indications of a wider regional recovery as the number of people entering and leaving China hit 1.013 million on the 25th February this year, exceeding one million in a single day for the first time since 2020, according to the Chinese National Immigration Administration.
Datalex chief executive, Sean Corkery, said, "Our data indicates that the recovery of air travel in China is well and truly underway, and we remain hugely optimistic for the potential for our partners in the APAC region.
"These positive indications of continued recovery coincide with an extension of our long partnership with our valued customer Air China for another three years.
"We look forward to being a key enabler of Air China's digital transformation strategy as we work together to future-proof Air China's digital retailing capabilities. We have invested significantly in the development of the Datalex China shopping and pricing engine product to cater for the unique market needs in China, bringing greater value and commitment to the region."
Opportunity to advance digital capabilities as demand returns
There are further positive market indications coming from the industry with regards to the APAC aviation sector, following the lifting of restrictions, as domestic traffic also picked up pace in January this year.
According to IATA, RPKs (revenue passenger kilometres) reached 86.3% of their January 2019 levels as more passengers return to the skies.
Given the size of China's domestic market – accounting for 9.8% of total industry RPK's in 2019 - its recent growth has had a substantial impact on global RPKs. In year on year terms, domestic RPKs and Available Seat Kilometres (ASKs) increased 67% and 35.5% respectively.
The continued recovery of travel in China and the wider APAC market provides airlines with an opportunity to advance e-commerce functionality and drive ancillary revenue opportunities as customers return to the skies.
Datalex's recent research report, which surveyed over 10,000 global travellers, uncovered several insights into the 'digital disparity' that exists between traveller expectations and airlines that still exist.
Specifically in the APAC market, it was found that a third (33%) of end travellers in Singapore believe that airlines are behind other e-commerce providers like Amazon, while this is slightly higher in Australia with 39% of end travellers believing they are behind.
However, from an airline perspective, almost a quarter (24%) of airline executives globally believe they are ahead of other e-commerce websites.
This perception gap highlights the post-pandemic sentiment of higher digital expectations that passengers are seeking, and a need for retail modernisation from airlines across the board.