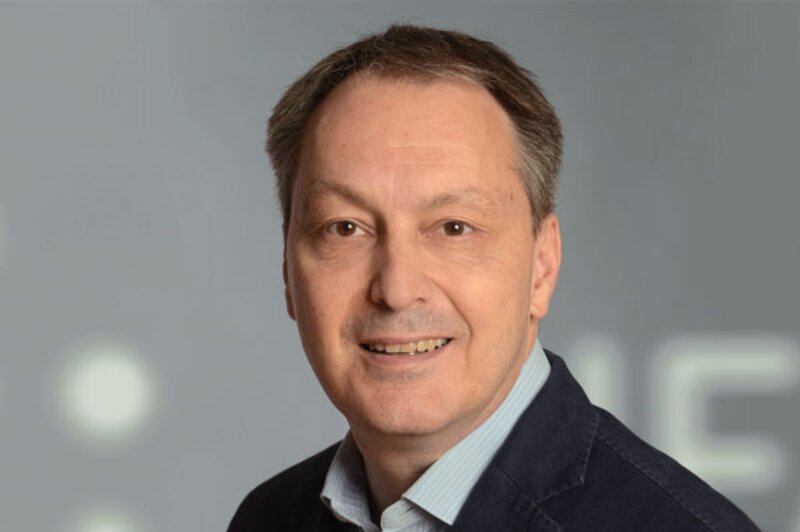 Company Profile: Infare poised for growth as data powers airlines' e-commerce push
Firm's forward looking pricing analysis based on 200 billion data points
Lee Hayhurst spoke to chief commercial officer and former Sabre EMEA boss Harald Eisenaecher
E-commerce grade data-driven intelligent pricing and yield management is coming to the aviation sector, according to a leading provider of price benchmarking data.
Harald Eisenaecher, chief commercial officer at Infare, told Travolution that with Iata's New Distribution Capability being adopted airline are "moving to a different distribution landscape".
He said the way airlines will use pricing data and machine learning to hone their offers reminds him of how retail ecommerce operated when he worked at online shopping marketplace ebay.
"The airlines and the travel industry is moving towards a more data-driven, more machine learning-driven environment and on pricing and revenue management and competitive airfare benchmarking we are an important factor in rate pricing decisions," he said.
Eisenaecher's time at Sabre, where he spent five years from 2011 rising to senior vice president of the EMEA region, gave him a front row seat as the industry began the process of modernisation.
"When I was at Sabre I saw this opportunity and thought, wow, this is a very different approach because we are enabling airlines to generate pricing intelligence with the data available.
"It's a very different approach from what I have seen before. It's similar to what I saw in the ecommerce environment, what I saw with ebay.
"When I joined ebay we sometimes checked prices 24 times a day and changed prices five or six times a day.
"That may happen for flights 80 days out, but maybe in the last two weeks, why not? The main difference is travel is a perishable product.
"You need this massive amount of competitive pricing benchmarking data to start determining the right prices. That's what attracted me to Infare, it's a leading marketplace for pricing."
Infare currently works with 300 clients and provides forward looking pricing analysis from the 200 billion data points they provide on a "gift to get" basis.
Firms give Infare their data for free in exchange for the insights it derives. "If you want to participate you have to give us your data," said Eisenaecher.
"This is important because it increases the amount of data but at the same time it also lowers the acquisition cost for the airlines of the data.
"Everyone's scraping each other's websites which creates massive cost. With our business intelligence tools it's a very low cost."
Infare offers three broad product types: Forward-looking pricing data on a subscription basis; a backward-looking historic view from 20 years of collecting data, and an executive pricing suite senior management use for strategic planning and pricing strategy adherence.
Infare has recently announced the appointment of Fredrik Palm as chief technology officer who will bring his 23 years' experience from the likes of Qlik and Zaplox.
The firm was founded in Copenhagen, Denmark, in 2000 and in 2017 it took on external investment from Ventiga Capital Partners when it bought QL2 Software and became majority owned by Alef SEC.
Infare has technology development offices in Vilnius and Krakow and its commercial base is in Berlin, as well as its headquarters in Copenhagen.
Eisenaecher said it is now ready to scale up the business as the industry moves to providing customer more personalised products and offers.
"NDC is more the technical backbone of the e-commercialisation of the airlines. This is the driver of all that.
"Airlines want to move to more channels and want to offer more personalised products that sometimes means personalised pricing. This is what is happening in the marketplace.
"If you do that the necessity to know what your competitor is doing at the same time when you make this decision is getting more important as your decision is getting more complex."
Eisenaecher said Infare has built is business on innovation and operating in a nimble and agile way and, more importantly, trust so that airlines trust it with their data.
"The founders have done a tremendous job over the last 15 years to bring the business to where it is today. People trust us with their data.
"We use it to their advantage and not to other people's advantage. We operate on a voluntary exchange for mutual benefit."
As well as airline partners Infare works with OTAs which are also in need of its valuable information.
And the data it gets from the OTAs is used to provide more transparency to the airlines about pricing in different channels.
Eisenaecher said he sees growth coming from the increased need to make automated pricing decisions making access to data ever more important.
And as airlines start to revenue manage ancillaries there will also be increased demand for data and insight.
Eisenaecher said he also sees demand coming from and need for greater breadth of data points to make more informed decisions.
"Growth of the business over the last three years has been 50% plus. That shows what customers' demand is for additional data. It shows information is essential and valuable.
"I believe this industry will move towards e-commercialisation. The airlines will try to take customer relationships into their own hands.
"The GDSs was a outsourcing of ticket marketing but airlines are seeing now the value of doing this more themselves and trying to design the offers themselves.
"That does not mean everything will move out of the GDS. There will always be a role for a highly efficient global distribution system but that will certainly evolve and GDSs are participating in NDC.
"If you follow the logic of becoming more e-commerce you have opportunities but also additional accountabilities and responsibilities because acquiring a customer through a new channel or with a new product also costs a lot of money."