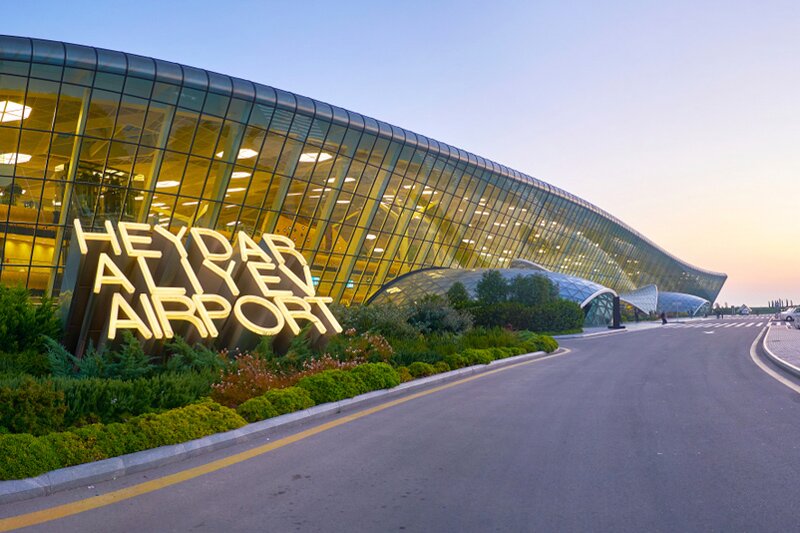 Baku airport tech operations are put in the cloud with Amadeus tie-up
Heydar Aliyev International claimed to be world's first fully cloud-based airport
Baku's Heydar Aliyev International Airport has implemented a full suite of Amadeus airport solutions making it the world's first fully cloud-based airport, it was claimed.
The Azerbaijan capital is prioritising global connectivity for Baku by partnering with Amadeus to implement its management systems. National flag carrier Azerbaijan Airlines is also incorporating Amadeus's Altea passenger service systems (PSS).
---
More: Amadeus hits back at Iata 'roadblock to innovation' criticism
---
Amadeus' Airport IT technology includes an operational database, resource management and flight information display systems. The airport will introduce these systems using Amadeus' cloud-based Airport Common Use Service, representing the first time an airport has relied on the cloud to deliver all its core systems.
This will ensure the real-time updates of airline schedule updates to the system and enable other functions working from a single, consistent view of operations without the need for manual updates.
At every other airport in the world, teams rely on airlines to alert airports of changes followed by manual updates to the Amadeus' cloud-based Airport Operational Database (AODB).
Teymur Gasanov, Heydar Aliyev International Airport director, commented: "How many passengers do we expect at any given moment? How many gates will we need today? Has an airline delayed a flight, or changed the aircraft type, and does that require different resources?
"These are just a few of the questions our multiple teams at Baku can now work more collaboratively to address thanks to our new cloud-based systems. We're proud to be leading the airport industry in the adoption of cloud computing."
Also, the Amadeus Altéa PSS will allow the airline to streamline its reservation, inventory, departure control and ticketing systems. The airline has signed for Amadeus Altéa revenue management as well to provide more accurate and faster recommendations for price and packaging offers.
The platform was also made accessible to travel sellers who will have instant visibility to any changes affecting airline booking.
Bruno Spada, Amadeus airport IT executive vice president, added: "We believe that forward thinking airports such as Heydar Aliyev International demonstrate the significant integration, collaboration and mobility benefits the cloud can deliver.
"Successfully working with Baku to manage both its passenger and operational systems in the cloud is a landmark for Amadeus in the airport industry."
More: Amadeus hits back at Iata 'roadblock to innovation' criticism