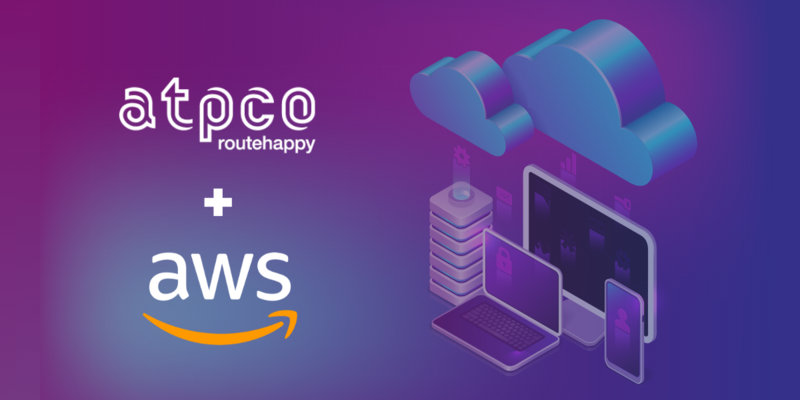 ATPCO agrees Amazon Web Services partnership to migrate to the cloud
Deal will speed up innovation and drive scale for a modern, dynamic airline retail experience
Airline pricing and retail data specialist ATPCO is to migrate to the cloud having signed up with Amazon Web Services (AWS) to drive greater scale and innovation.
ATPCO said working with AWS will enable it to deliver the "emerging benefits of its Dynamic Offer Creation and Next Generation Storefront initiatives".
The firm powers global flight shopping through hosting more than 289 million fares in its database for over 400 airlines.
Its pricing and retailing content serves as the foundation of global flight shopping results distributed through every major channel.
The migration to AWS is already underway as ATPCO says it is working towards its long-term vision for the travel industry to make a better shopping experience for consumers a reality.
John Murphy, chief information officer at ATPCO, said: "Powering the future of flight shopping demands modern solutions, and this collaboration gets us closer to this vision significantly faster.
"ATPCO prides itself on our reliability to the industry with more than 99.9% availability, and moving to cloud-native solutions is the key to increasing our reliability beyond that.
"Working with AWS means ATPCO can drive more innovation, reduce technical debt, and free ourselves from the constraints of legacy systems and infrastructure."
David Peller, managing director of travel and hospitality at Amazon Web Services, added:
"ATPCO supplies pricing and shopping data that airlines, sales channels, travel agencies, and technology providers rely on to ensure every traveller has the most timely and accurate information.
"The company chose the scalability and availability of AWS to deliver the huge volumes of data to customers around the world with the utmost reliability and security.
"By migrating to AWS, ATPCO can more easily expand its global data footprint to EMEA and APAC, and accelerate the delivery of new and more innovative shopping experiences to customers around the world."