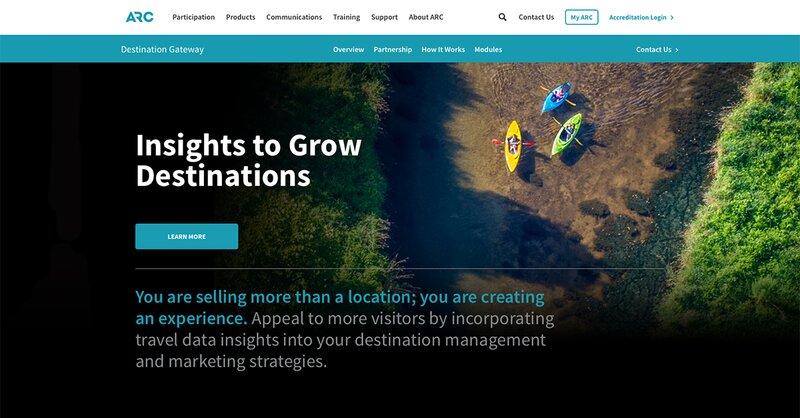 ARC and ForwardKeys unveil destination marketing tool
Air travel data service aims to support tourist board strategies
Airlines Reporting Corp (ARC) and ForwardKeys have launched a data tool designed for destination marketing organisations (DMOs), tourist boards and convention bureaux.
Destination Gateway combines ARC's ticketing data with ForwardKeys' travel search interest, airline schedule and capacity data to provide a comprehensive view of travel to a destination.
Users can gain insights into travel to their destination and similar places to better inform decisions and marketing strategies.
The statistics are presented in easy-to-understand visuals that can be exported for presentations and further analysis.
Users can customise their Destination Gateway reports to look at modules such as performance, recovery, connectivity and which agencies sell travel to a particular destination.
Steve Solomon, chief commercial officer at ARC, said: "Destination Gateway represents a collaboration between two leading data organisations within the travel industry.
"Nowhere else can destination marketers find the depth of air travel data, travel interest and insight into the travel agencies that can drive travellers to their destination."
Olivier Jager, chief executive at ForwardKeys, added: "We are very excited with the launch of Destination Gateway in the US – the first tangible outcome, of which we expect there to be many more, of our collaboration with ARC.
"ForwardKeys has many years of experience serving and supporting tourism-related businesses and enjoys strong market leadership with over 60 DMO-related customers throughout Central and South America, the Caribbean, Europe, Africa and Asia-Pacific.
"We look forward to working with ARC to bring data insights and intelligence from Destination Gateway to ARC customers in the US."