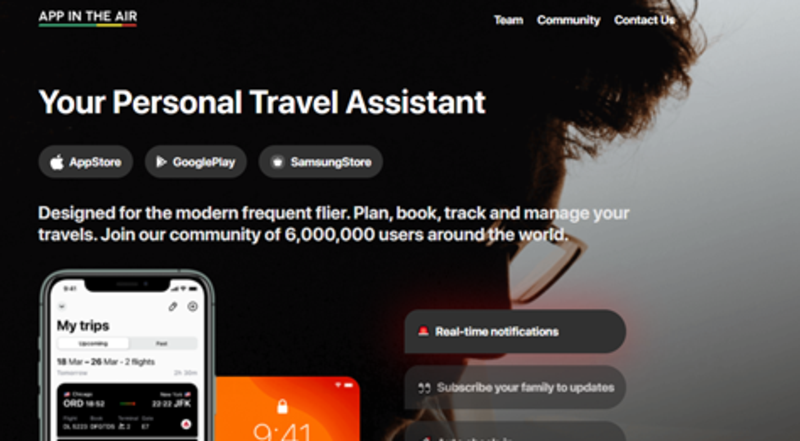 App In The Air launches COVID digital health passport
Frequent flyer personal assistant also vows to support the vaccine rollout
App In The Air has launched a digital health passport, enabling users to upload COVID test results and vaccine certifications digitally.
Its eponymous app is described as a "personal travel assistant application for frequent flyers" and claims to have more than six million active users.
The technology firm has also pledged to donate a vaccine for every proof of vaccine uploaded to the app, via a new partnership with Gavi, the Vaccine Alliance.
Furthermore, App in the Air is pledging $25,000 to the COVAX Advanced Market Commitment (AMC) helping to ensure the most vulnerable in low-income countries can be protected with vaccines.
As well as uploading PCR tests and vaccine cards digitally, the new App In The Air digital health passport offers real-time alerts notifying travellers if they need to upload a test for their destination – and it helps users to find and book lab appointments
Bayram Annakov, chief executive and founder of App in the Air, said: "With these new features, our community will not only be able to book their flights and hotels, track their miles and itineraries, and communicate with other users, but also upload their PCR tests or vaccines to have it all in one place when heading to the airport."
Marie-Ange Saraka-Yao, managing director for resource mobilisation, private sector partnerships and innovative finance at Gavi, the Vaccine Alliance, added:
"In the midst of this unprecedented pandemic, vaccine inequity combined with the rising threat of variants means it is more important than ever for the private and public health sectors to act together.
"We are thankful to App in the Air for their pledge and for joining the Aviation Coalition that jointly donates to Covax to support Covid-19 vaccination in low-income countries."