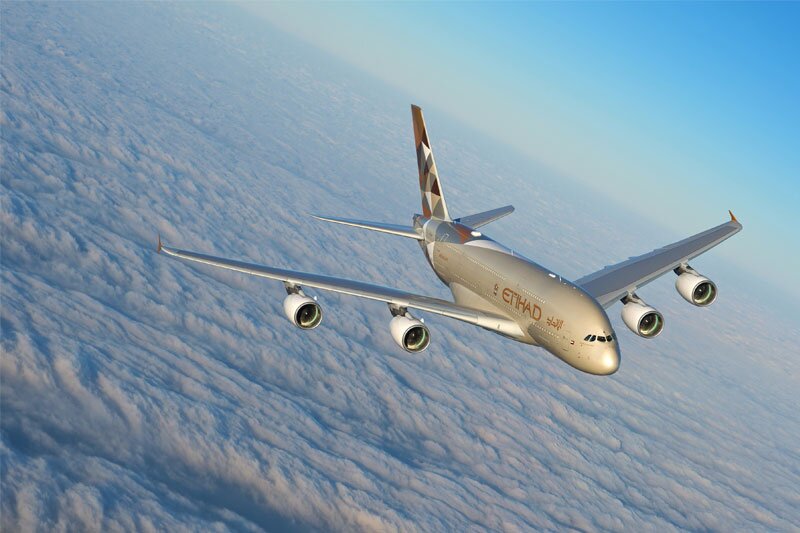 Amadeus and Etihad extend content agreement
Companies will work to enhance merchandising and retailing capabilities
Amadeus and Etihad Airways have announced an extension to their 10-year content distribution agreement.
The partnership falls under the renewed agreement facilitated by Arab Air Carriers Association (AACO), announced in December 2017. The collaboration also extends the agreement for distribution within the UAE and Oman through Amadeus Gulf LLC.
Content distribution enables travel advertisements to reach travellers online across the various touchpoints that travellers use for inspiration, shopping, booking and servicing.
Travel sellers connected to Amadeus will let travellers' book through the UAE, Oman and Ethidad Airways.
The agreement will allow the airline to drive profitability with more opportunities for revenue generation, higher passenger volumes and enhanced efficiencies across channels. The companies will also work to enhance Amadeus merchandising and retailing capabilities.
Etihad Airways, established in 2003, is one of 16 airlines in the Middle East and North Africa that have entered into a 10-year framework agreement with Amadeus for distribution services.
Vijay Bathija, Etihad Airways vice president commercial strategy and analytics, said: "Etihad Airways has enjoyed a long and fruitful relationship with Amadeus.
"This continued partnership will allow us to keep on reaching travellers around the world who trust the Etihad brand. It will also allow us to drive significant efficiencies as we look to deliver on our long-term growth strategy."
Maher Koubaa, Amadeus executive vice president Middle East Turkey Africa, added: "Airlines in the Middle East are continually redefining global travel standards through the delivery of first-class customer experience and Etihad Airways is among the very best.
"We look forward to deepening our existing relationship with the airline as it looks to continue delivering this premium experience for many years to come."