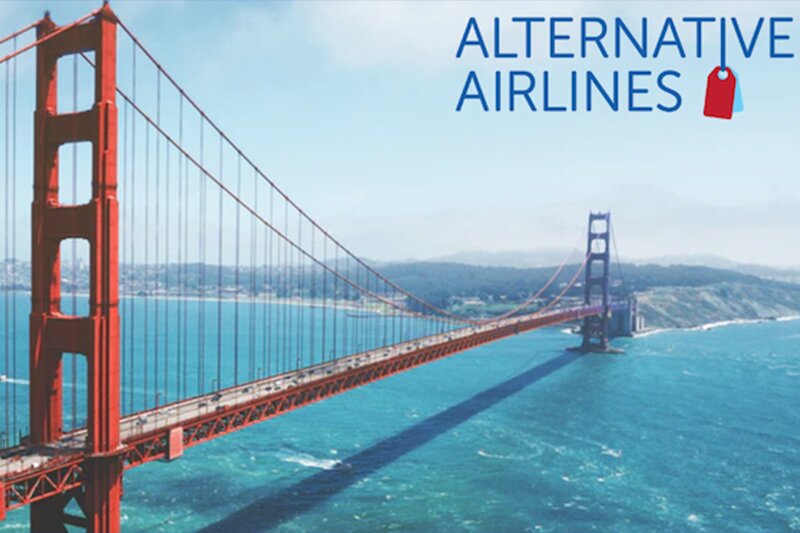 Alternative Airlines on track to hit £100m revenue by 2023
Flight search and booking website saw 2020 income pegged to 2018 levels
Flight search and booking website Alternative Airlines claims to be back on track to achieve a target of £100 million in annual revenue by 2023.
The pandemic saw a financial setback as 2020 revenue was pegged at almost 2018 levels of £9.4 million.
However, a rise in activity particularly in the US, saw revenue rebound to a level of £14.7 million in the six months to July 2021.
The monthly figure rose from £550,000 in February to almost £4.8 million last month with record flight bookings achieved in June and July.
The figures suggest that the company, which features 600 global carriers, will surpass 2019's total revenue of £19 million to finish with its best financial year in 2021.
The upturn was attributed to the site's adaptability and innovative approach to overcoming the challenges of the pandemic.
The firm said: "Despite the previous setback of 2020 as a result of the pandemic, this announcement confirms that Alternative Airlines is comfortably back on track to achieving its goal of £100 million revenue by 2023."
The financial update comes even as Covid-19 continues to cause unprecedented disruption and halt almost all international travel.
Alternative Airlines' success was mainly due to US growth with more than 90% of total flight bookings were from the country in July 2021 compared to 53% in July 2020. The majority of these bookings were for domestic routes.
A spokesperson said: "When the pandemic first shut down flying between borders the company saw an opportunity to target travellers in larger countries, especially within North America, where internal travel was poised to recover fastest.
"Since Alternative Airlines had already been growing strongly in many countries around the world since the company re-launched its flight booking platform in 2017, it was perfectly positioned to shift its focus towards these larger countries."
'Buy Now, Pay Later' (BNPL) flexible payment plan options have been used to target domestic travellers more people look for ways to make booking flights more affordable as a result of Covid-19.
Alternative Airlines has partnered with many BNPL payment plan providers since the start of the pandemic.
As well as choosing from more than 160 localised currencies, the site offers over 40 ways to pay, including a number BNPL payment plan options and crypto currency.
Managing director Sam Argyle said: "When the pandemic first shut down international travel, we saw an opportunity to target domestic travellers with short-term, interest-free payment plan options.
"These payment plan options fit nicely with the average order value of these types of flights, and have proven very popular.
"The demand for this is increasing further as air travel continues to recover, as more and more people look to book the flights that they want, when they're ready, while using payment methods that help them manage their budgets."
Recent developments include easier-to-use seat selection as well as offering additional services such as cancellation protection and lost baggage protection.
Argyle added: "Alternative Airlines is home to a very ambitious team, focused on our long-term sustainable growth as we continue to optimise the service that we provide.
"Behind the scenes we have been working on some incredibly exciting projects – from bringing richer airline content through NDC, to providing more routes and airline transfer options through the launch of our virtual interlining project."