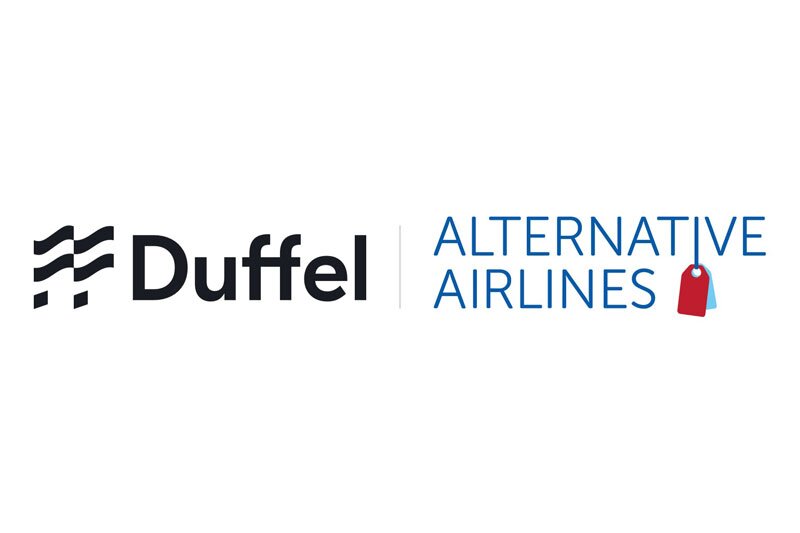 Alternative Airlines and Duffel forge alliance to drive evolution of travel booking
Two firms have teamed up to tackle fragmentation within the travel sector
Two firms pioneering next-generation New Distribution Capability flight distribution have teamed up to tackle fragmentation within the travel sector.
Flight search website and booking platform Alternative Airlines and Duffel, the fast-growing tech firm that connects agents to airlines' reservation systems have formed a new alliance.
They claimed the new partnership "is the latest sign of how digital technology is unifying the previously fragmented world of online travel bookings".
The partners added their alliance "will set a new service standard in an industry that has been dogged by clunky systems and legacy software".
Steve Domin, Duffel chief executive, said: "The technology we've built takes away the complexities in flight distribution, enabling travel businesses like Alternative Airlines to focus on serving the modern traveller.
"Today, our work touches flight distribution infrastructure. Tomorrow, we will work our way to other parts of travel. We will build the complete toolkit for the modern travel business so as to make travel truly effortless.
"In Alternative Airlines, we have found a partner who is equally ambitious and capable in building the future of travel. I am certain with the combined talents of our teams, we will create a positive impact for travellers globally."
London-based Duffel was founded in 2017 and raised $30 million from investors in its latest funding round.
It describes itself as a global travel distribution platform that provides a direct connection between airline products and travel sellers.
Duffel has global aviation industry body Iata's NDC data standard, developed to modernise the way airlines retail and merchandise, at the core of its technology platform.
The firm says it is working closely with Iata and is at the forefront of the initiative, "which has the potential to do for travel what open banking did for financial services".
Duffel's API allows business to build flight booking capabilities within a day, enabling anyone to search, book and manage flights from one of 20 airline partners including American Airlines, Qatar Airways, British Airways and Lufthansa Group.
Alternative Airlines will, through Duffel's single universal API, plug into multiple airline's reservation systems to make bookings based on live seat availability and provide exclusive ancillary products and flight offers.
Through Duffel, an airline can provide different services as bundles.
For example, business travellers who book an economy ticket through Alternative Airlines will be able to add services such as priority boarding and lounge access which are usually only available with a higher-class fare.
Travellers booking flights through Alternative Airlines can currently choose from over 600 global airlines, and then checkout using any of the site's 170 localised currency options, as well as over 25 payment methods available through top finance providers, including PayPal, PayPal Credit, Klarna and Affirm.
Sam Argyle, managing director of Alternative Airlines, said: "Partnering with Duffel is the next step towards empowering our customers.
"By providing the best fare options and enabling more mix-and-matching capability when it comes to booking an airline's services, we are able to offer richer content and more choice.
"Passengers will be able to personalise their bookings and enjoy benefits similar to that which can be expected from booking directly with their favourite airlines – but with the support, expertise, and greater choice of flights and payment options that our platform provides.
"We share a vision for the future, to make the flight-booking process as seamless and user-friendly as possible. We're building Alternativeairlines.com as a single-platform solution, allowing customers to book the flights they want, how they want.
"Duffel provides the tools to help us lead the way in an evolving travel landscape, and we look forward to an exciting long-term relationship."
Alternative Airlines is a flight-search website that offers a fast, easy and convenient way to book flights to remote destinations, as well as well-known locations. Alternative Airlines specialises in providing travellers with a wider choice of flights by working with more than 600 airlines including the smaller, regional ones across the world, especially in Latin America, the Caribbean, Africa and South-East Asia.