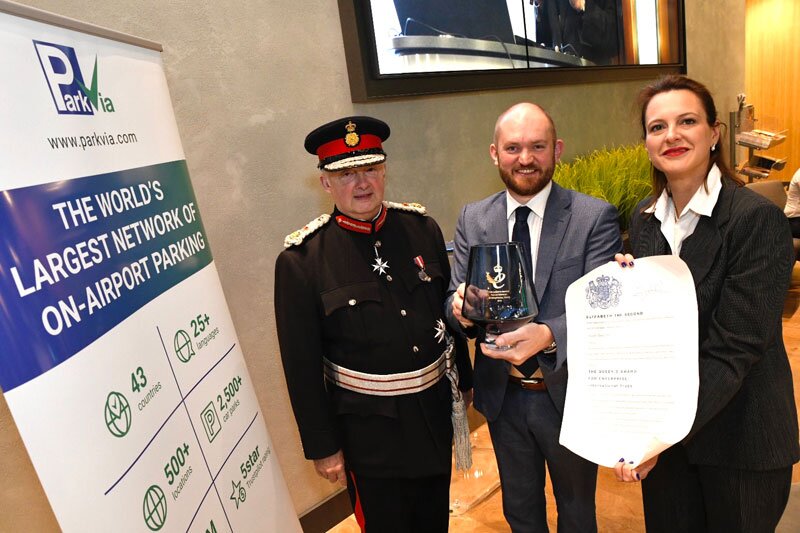 ParkVia presented with second Queen's Award
Airport parking retailer has seen overseas growth of 223% in six years
Airport parking retailer ParkVia formally received its second Queen's Award for Enterprise in International Trade.
Representative for the Queen, Warren Smith JP, Her Majesty's Lord-Lieutenant of Greater Manchester, attended a ceremony hosted by ParkVia.
The ceremony saw managing director Mark Pegler officially presented with Queen's Award trophy and was an opportunity celebrate the occasion with his team.
During his visit, the Lord-Lieutenant was introduced to each of the company's department teams.
Over the last six years, ParkVia has seen total overseas growth of 223%, having extended its network of car parks to 43 countries and establishing itself as the European leader in its field.
Pegler said: "To have the opportunity to celebrate our second Queen's Award for Enterprise alongside the team has been a very proud moment.
"As noted by the Lord-Lieutenant in his address, our continued success has only been made possible by the collective efforts of our hardworking team, and I am thrilled that this has been acknowledged with such a prestigious accolade."
Having secured its first award in 2014, ParkVia is one of only 200 companies nationally to have a received an award in 2019.