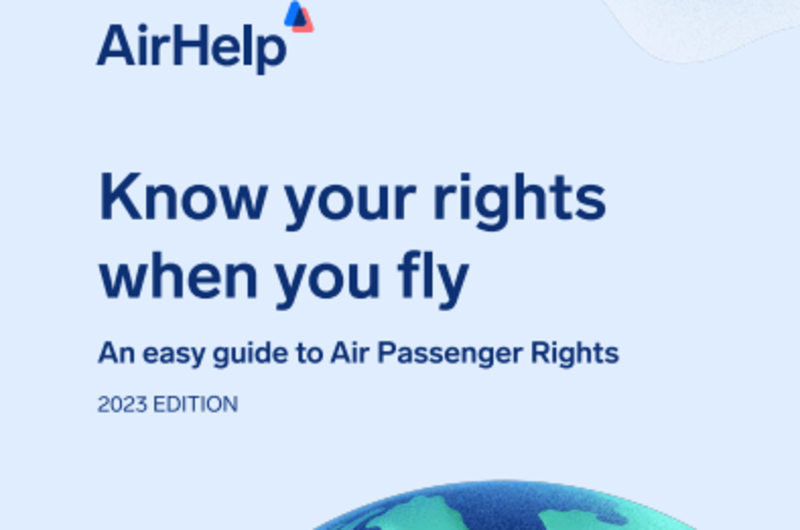 AirHelp launches Air Passenger Rights Guide
The guide includes breakdowns of more laws, plus an overview of airline strikes
AirHelp, the world's largest air passenger rights organisation, has today announced the launch of its latest Air Passenger Rights Guide.
The new guide aims to help passengers understand the most important passenger rights worldwide.
With one in four flights delayed, it's been designed to serve as a useful resource for passengers when facing flight delays or cancellations.
It provides an overview of what passengers are entitled to when flights are delayed or cancelled, including food and drink, accommodation or an alternative flight, as well as financial compensation.
This year's Air Passengers Rights Guide includes more laws, with the addition of Turkey, India and China, providing a breakdown of compensation available for flights within these countries, plus flights departing or stopping there.
A new addition for 2023 is guidance on strikes, outlining that passengers are entitled to compensation when airlines are responsible for the disruptions.
It also includes advice for passengers whose bags get lost or damaged when travelling.
"Our goal at AirHelp is not only to educate passengers about their rights and help them enforce them in the event of delays and cancellations.
"This guide is a resource for passengers to build an understanding of the regulations that protect all of us when we fly.
"They can differ depending on where in the world we're travelling, so it's important to know some of the important passenger rights worldwide.
"Our goal is to ensure that passengers have an all-around satisfying flight experience".