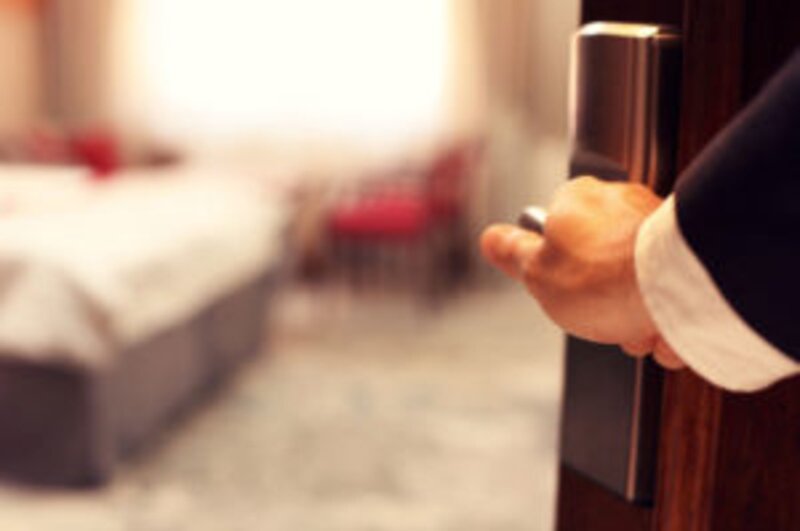 WTM 2018: Criton partners with 4SUITES to provide digital room keys to hoteliers
App builder for the hospitality sector Criton has announced a partnership with cloud-based mobile access firm 4SUITES.
The partnership will will allow hotel guests to bypass lengthy check-in queues via a digital key on their mobile device to unlock their hotel room.
In what was claimed to be an industry-first, hotels that create a digital guest portal via Criton's content management system will be able to utilise this technology.
4SUITES will be Criton's first reseller, enabling the company to embed their digital key into its Progressive Web App (PWA) technology.
Contained within a product which will soon be an industry standard, PWA's are accessed by clicking a unique URL rather than via the App Stores, making them quick and easy to use.
The announcement, made this week at World Travel Market, will enable hoteliers who build their own branded guest portal with Criton, access to the 4SUITES dashboard.
This will allow guests complete control of all doors via their digital key, from their own device.
Guests access the "unlock" button within their downloaded app and from the 4SUITES feature, they will see their room and all the other facilities they can open with their mobile digital key.
Julie Grieve, founder and chief executive of Criton, said: "Our founding purpose is to give independent hotels and small groups access to the technology, tools and capabilities that are usually only reserved for the big chains, allowing our customers to offer their guests an enhanced experience using the device they take everywhere, their mobile phone.
"We're delighted to be working with 4SUITES and offer this technology to our clients."
Jonathan Springford, commercial director of 4SUITES, added: "The travel industry is seeing huge value in providing their guests with easy access to their hotels – and this is where both Criton and 4Suites excel. We're proud to be able to offer mobile key integration in web apps, a first in the industry."