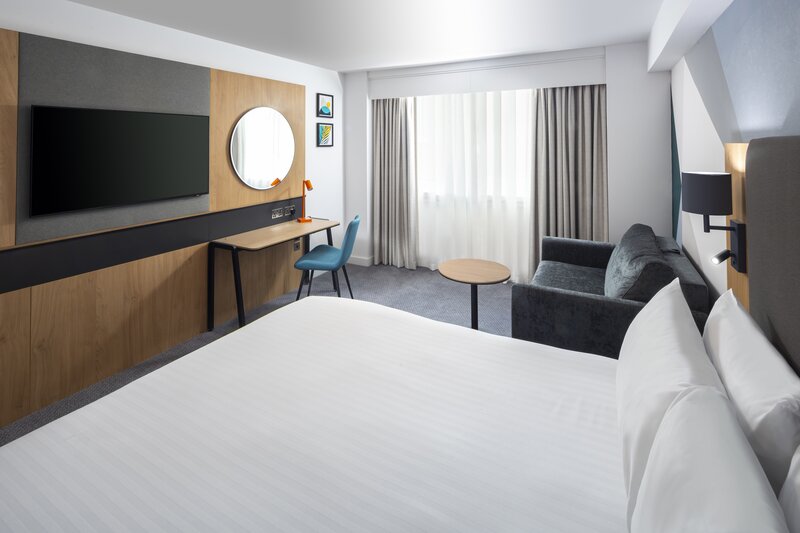 Valor Hospitality rolls out NevayaOne to improve guest experience
The integrated in-room streaming service allows guests stream apps to the TV, access additional hotel facilities and services, and more
End-to-end Hospitality services company Valor Hospitality has adopted NevayaOne across its portfolio of hotels, as part of the organisation's ongoing journey to provide an "industry-leading" guest experience.
NevayaOne gives hotels the ability to enable guests to stream their favourite apps to the in-room TV, as well as offering a fully interactive TV platform, and promoting additional services and facilities, which are fully customisable to individual hotels.
The move to offer an integrated in-room streaming service has been driven by Valor's continued drive to improve guest experience, providing "unique and personalised ways for a guest to modify their stay".
NevayaOne also supports Valor's environmental pledge by promoting power conservation, leading to reduced CO2 emissions, while it removes the need to install in-room hardware or replace smart TVs, allowing for "infinite scalability".
Valor Hospitality will roll out NevayaOne across 17 of its hotels in the UK initially, before offering the service to the rest of the 37 hotels in its UK portfolio.
Brian McCarthy, president of Valor Hospitality UK and Europe, said: "We're always looking for ways to create a memorable guest experience, from investing in refurbishments, to adopting the latest technology.
"Along with comforting bed and shower facilities, a cutting-edge streaming solution has become an expectation for hotel guests. We're looking forward to working with NevayaOne across our portfolio."
James Richmond, co-founder & CEO of Nevaya, said: "We're excited to be giving Valor's guests a robust streaming experience across their incredible estate.
"The launch of NevayaOne has exceeded our wildest expectations. Easy and secure guest content streaming to the hotel TV is now an expectation, and we're empowering hotels to enable this key travel experience without additional in-room hardware.

"Our dedicated team and supportive clients are helping us to reshape in-room entertainment and delivering unforgettable guest experiences."