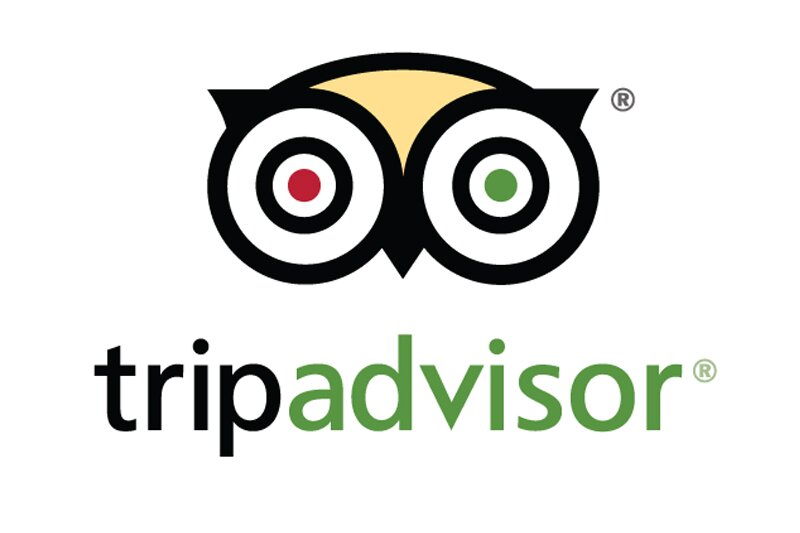 TripAdvisor's TripBarometer study reveals global holiday habits
Research reveals generational gap in spending habits
The latest TripBarometer study from TripAdvisor has revealed a significant gap in spending habits between older and younger generations.
The research also shows how travellers choose destinations and accommodation, and the reliance they have on information from TripAdvisor, which claims to be the world largest travel site.
The TripBarometer survey was conducted by independent research firm Ipsos MORI in partnership with TripAdvisor.
It is an analysis of more than 23,000 responses from TripAdvisor travellers around the world including 1,808 from the UK. They were quizzed about their most recent trip, including their destination, budget, activities and concerns while travelling.
Key Findings:
• Millennials spend almost three times less on accommodation than baby boomers but are just as willing to pay a little more for luxury;
• Over half of travellers choose to stay in a hotel versus 7% for accommodation arranged through home sharing websites;
• Asian travellers are most interested in hotel brands they trust, UK travellers least interested in brands;
• On average, travellers spend more on cruises than safaris.
Sally Davey, global director of industry relations at TripAdvisor, said: "These results show that exploring new cultures is more of a factor than weather when choosing a destination, with UK travellers eager to expand their horizons and experience something new instead of just going somewhere warm.
"This year's TripBarometer reveals key trends that show the evolving travel landscape in 2019, from travellers' sources of inspiration when choosing destinations and hotels, to the amount they're likely to spend while away."
TripBarometer detailed findings:
The Generation Gap

Results showed the divide in spending habits between generations, with Baby Boomers spending almost three times as much on accommodation (£890) when compared to their children's generation.
Millennials had the smallest accommodation budget by a significant margin, spending an average of just £390 on accommodation on their most recent trip.
However, while younger travellers are more cautious with their finances, they are just as willing as their parents' generation to pay a little more for luxury, with 54% of Millennials and 56% of Baby Boomers prepared to pay a little more for a luxury trip.
The 25 to 34-year-old age group is also more likely to be attracted to a great deal, with 16% being prompted to think about their trip because of a bargain – however, this declines with age; the 65-plus age group was less tempted by a deal (9%).
Globally, younger travellers were less fixed on a destination when they start thinking about a trip, with 46% of participating 18 to 24-year-olds having decided on their destination before starting their research. For the 65-plus age group this is a lot higher; 70% have already decided where to go.
Millennials were more likely to book attractions than older travellers, with almost half (49%) pre-booking things to do before embarking on their trip.
Baby boomers were far less likely to book in advance with just over one third (35%) pre-booking attractions.
However, across all respondents, the majority (57%) said they do not take advantage of bookable experiences, potentially meaning longer time spent queuing for tickets and entry while on holiday.
Choosing a destination

When it comes to choosing a destination, culture was found to be more of a factor than weather for travellers from the UK. One third (33%) choose their destination to experience the culture, society and people, compared to a quarter (25%) of travellers who are seeking good weather.
City breaks were the most popular type of trip, with nearly one in three British travellers (27%) taking a city break, and this type of trip is even more popular among millennials (42%).
Millennials were also far more likely to conduct thorough research to find the right accommodation and flight combination to make their city break a more economical trip, and to stay within their limited budget.
Finding a place to stay

When it comes to accommodation, global travellers were fairly traditional, with 53% of choosing to stay in a hotel for their most recent trip, with 10% in a resort, 8% in a holiday rental or apartment and 7% for accommodation arranged through home sharing websites.
When selecting hotels, UK travellers were the least interested in hotel brands (22%), while Asian travellers, particularly those from China, value hotel brands much more, with 82% of Chinese travellers reporting that it is important to stay in a hotel with a brand name they know and trust.
Families were also more likely to prefer a hotel with a brand they trust (44%) compared to other traveller groups.
Budget

Cruises came out as the most expensive type of holiday from global respondents, at an average cost of £3,121 per person, more than safaris (£2,652). Some of the cheapest trips were taken by travellers visiting family or friends (£1,584).
Inspiring Travellers, Helping Businesses
The survey underlined TripAdvisor's important role in inspiration for travellers, with over half of UK users (56%) having been inspired to visit a completely new destination thanks to TripAdvisor.
Fifty-five per cent of travellers find TripAdvisor to be the most influential place to research attractions, followed by the attraction's own website.