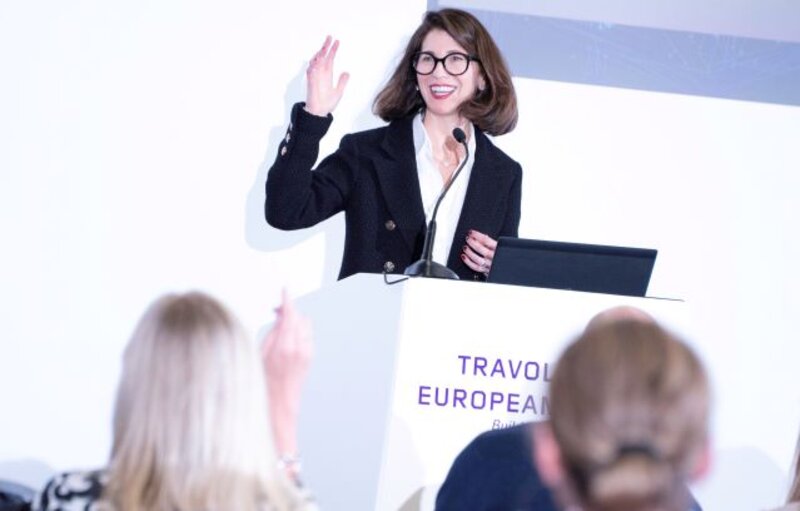 Travo Summit 2021: Employment crisis makes tech investment a key priority
Expedia's Ariane Gorin told the event that traveller experience is suffering due to staff shortages
Investment in automation and touchless technology is now vital as the travel and hospitality sectors faces their own employment crisis, Expedia's Ariane Gorin told last week's Travolution European Summit.
The group's president of Expedia for Business said the partners she talks to daily in the UK all tell her that employment is the biggest issue as COVID travel restrictions are lifted.
She said she is aware of upmarket hotels taking the decision to operate at under full capacity while in the budget sector properties are at 100% but management are helping to clean rooms.
---
More: Travolution European Summit: Full coverage
---
"I would say almost half of the partners that I talk to on a daily basis are telling me employment is the biggest issue in the UK
"There were 525,000 people who were employed in our travel sector before COVID and that was 12% of the workforce in this country.
"Today it's at 4%, because we know that a lot of people had to leave our industry at the height of the pandemic.
"This drop in the ability to hire employees is definitely having an impact on traveller experience.
"I was talking to a hotelier in the centre of London the other day who said they have a 'war room' to make sure they're able to staff properly because otherwise they're not able to provide the level of service that customers are expecting.
Gorin said it was the first time she has ever heard of hotels intentionally opting to run at under full capacity, although those that have are able to raise their rates to compensate.
'Only do what only you can do', keynote speaker Expedia Business Services president Ariane Gorin told last week's Travolution European Summit.

Find full coverage from the #TravoSummit at https://t.co/GwrKsUsg4w pic.twitter.com/Ja96JmMssb

— Travolution (@travolution) October 4, 2021
However, she said an "all hands on deck" approach to operating hotels is inevitably leading to complaints.
"I would say for all of us in the industry, we need to bring employment back if we're going to be able to have great traveller experiences," Gorin said.
"What we're doing at Expedia is we're working with our partners on their investments on self-service.
"For ourselves, we've got automation of online cancellation or investing in our virtual agent platform.
"But there are a lot of things airlines and car rental companies are doing to try to get that touchless experience whether it's online checking for car rental companies or keyless entry for hotels.
"A lot of things we've been talking about for years, I think, COVID has made mandatory.
"So what we're doing is we're taking what our partners are doing and making sure that that translates into traveller experience.
"We know that given this employment shortage which, by the way, is obviously exacerbated for us in the UK because of Brexit, makes investments in self-service in our industry key."
More: Travolution European Summit: Full coverage