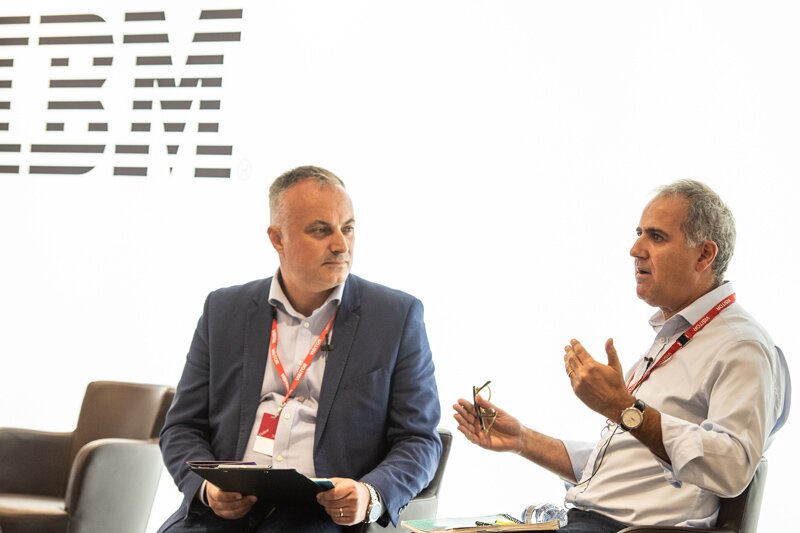 Travo Start-up Summit: 'If you're laughed at you're not too late'
Discipline from early customers beneficial says Travel Capital chief executive, Gerry Samuels
Start-ups should not worry if people "laugh at them" when establishing their businesses, according to Travel Capital chief executive, Gerry Samuels.
Speaking at the Travolution Start-Up Summit, Samuels said: "It's good for people to laugh at you for the first two years of business, if people say 'that's obvious, that was always going to work', then you're probably too late."
Samuels spoke about his own experiences with Mobile Travel Technologies, which he sold to Travelport in 2015, and his first company Gradient Solutions which he sold to Sabre in 2001
The former was a pioneering mobile software solutions developer for airlines, hotel chains and OTAs, and the latter was an early provider of internet travel booking solutions.
Samuels said in both cases the technology was unproven when he established the businesses and he had to convince customers that he was on to something.
"In 2005 when we started [MTT] the best mobile device that you could get was a Nokia N95, and it was good, but a demo took about 15 minutes and so it begged the question, why would you use it?
"We proved out some stuff and it was two years later that the iPhone came in."
Samuels said he was able to persuade hotel chain Malmaison and the Independent newspaper to test a mobile booking campaign which proved a success.
Samuels advised delegates that before having the infrastructure in place and founders can see things are improving "it's worth trying to figure it out and then find an early adopter."
Gerry Samuels, CEO Travel Capital, 'with start-ups it's good for people to laugh at your ideas, if they don't your probably doing it too late' #travostartup pic.twitter.com/8AjyvQPW76

— Travolution (@travolution) June 18, 2019
"A lot of start-ups I meet have brilliant ideas and its very natural to be focused on all sorts of things like the product, the technology, the finances and talking to investors", said Samuels.
"The discipline of having an early customer changes the culture of the business. Suddenly you've got hard deadlines, you've got somebody outside whose validating what you're doing, and it gives you the best proof point, and it boosts your pre-money value before you go out to external investors."
Travolution Start-up Summit 2019 coverage