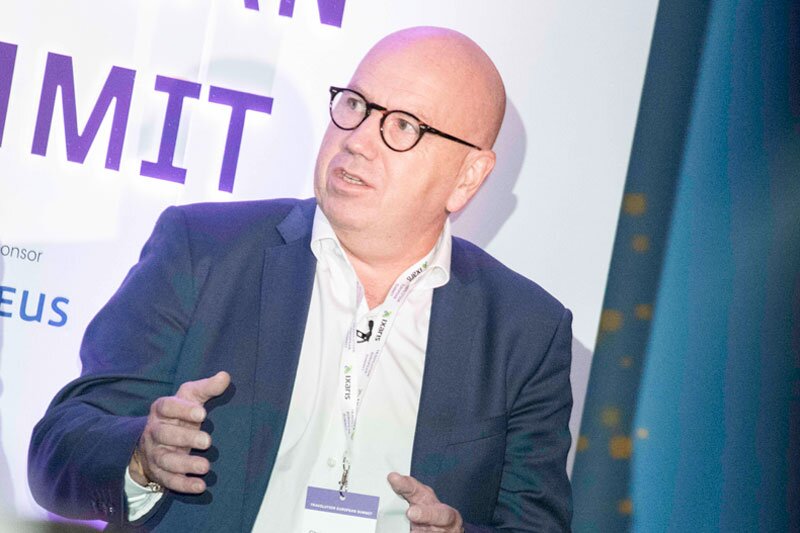 Travo European Summit: Know nothing, learning everything to achieve customer-centricity
In the new world of personalisation travel companies "know nothing but learn everything", the European head of holiday rental website HomeAway told the Travolution Summit.
Speaking on a panel about winning personalisation strategies sponsored by call centre analytics tech specialist Infinity, Christophe Pingard (pictured) said this ethos has seen it become truly customer-centric.
He told delegates that the Expedia-owned site has democratised its data so that everyone can make use of it and participate in its test and learn culture.
"Through this you learn things and do not rely on opinions," he said, adding that this approach is enabling HomeAway to tell its owners exactly what works to drive conversions online.
"We did not know that, we learnt it. It's a permanent flywheel. There is a big difference in the data between what people say and what they do.
"You need to give employees in your company access to this data otherwise you are never going to be competitive in your environment.
"We believe we are going to personalise more and more in terms of our experience and we have to accept we do not know everything. It's a big challenge to achieve that perfect match [of customer to product]."
Pingard said the that HomeAway was achieving success in this area was the retention rates of its customers with 82% saying they would repeat the 800,000 properties it offers.
Ross Matthews, chief marketing officer at deals and holiday comparison site Icelolly.com, said internally it has coined the phrase "being audience powered".
"If I talk to all my teams across the marketing department there are lots of people using data in a really personalised way for retargeting and acquisition.
"The lightbulb moment for us came when we realised we need to bring that learning and put it into the heart of our experience.
"We have taken the audience powered route to answer the question of when someone is searching on our site how do we present a slightly difference experience to them.
"That strategy is still developing. Being audience powered is proof of our putting the customer at the heart of that."
Matthews said the Icelolly user gives it a huge amount of information when they "come in the front door" and start searching and filtering on the site.
"We can start then to personalise that experience to make sure where we see really high converting user segments we can position the right content at the right time.
"This is also good for our partners who are looking for high quality leads in to their businesses. It's all about relevancy."
Matthews said measurement and multivariate testing are key to determining the success of any test but that KPIs should not just be about revenues earned.
"We are trying to see if something we think is highly personalised actually gives us that uplift, but there's no point doing that without looking at a consumer engagement metric.
"There is looking at how a consumer is engaging over the period of a test, yes how much revenue we are earning, but also is it pleasing our customers, are they returning?"
Hotelbeds' marketing and ecommerce director Jon French said it relies on the data it can get from its 50,000 travel agency customers.
And he said the B2B supplier also relies on its industry destination knowledge and experience to serve them more relevant results.
"What we try to do is make product and pricing more relevant to our customers so they can be more successful," he said.
Matthews said it was important firms were clear about their data provenance when they decide to use it to personalise since new GDPR rules were enforced in Europe in May.
But Pingard said GDPR could be a factor when firms are sharing data, but he said it had been a "non-issue" for HomeAway. "We have comprehensive coverage of GDPR but there was no change."