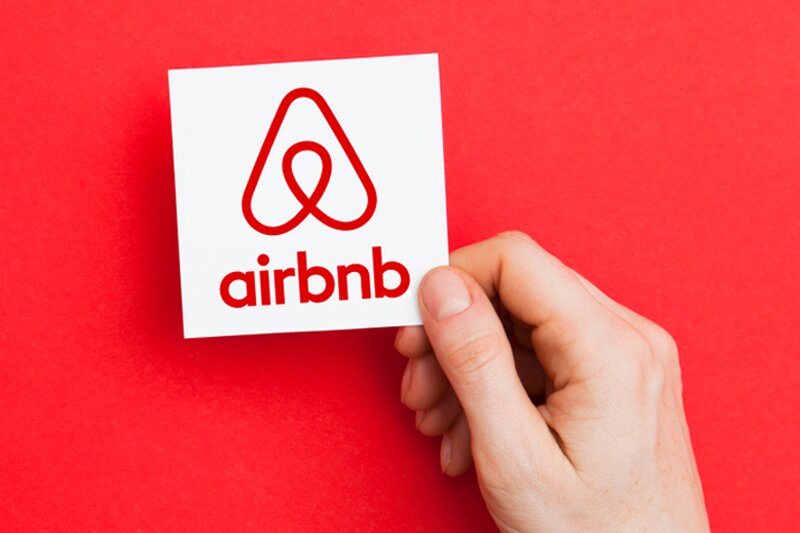 'Travel is coming back' declares Airbnb as it reports reduced quarterly loss
Rentals site's founder expects travel to rebound 'like nothing we've ever seen before'
Airbnb reported significantly improved trading in the first quarter of 2021 fuelled by the vaccine rollout prompting it to declare "travel is coming back".
The peer-to-peer accommodation pioneer reported revenues above 2019 pre-pandemic levels although urban and cross-border sectors remain weak.
First quarter revenues increased 5% over the same period last year, surpassing what it achieved in the same quarter in both of the last two years. Revenue was driven by high rates in the North America market.
Despite the improvement, the site made a net loss in the first quarter of $1.2 billion due to loan repayment terms and an office impairment cost mot related to day-to-day operations.
Adjusted profit as measured by EBITDA materially improved due to a reduction in operating expenses, Airbnb said.
This stood as a loss of $59 million, compared to $334 million in the first quarter of 2020 due to "increased marketing efficiency, and disciplined fixed cost management".
Airbnb co-founder and chief executive Brian Chesky said: "We are proud of our strong results.
"We surpassed 2019 revenue levels even though urban travel and cross-border travel, two of our strongest segments historically, have not yet recovered.
"We expect a travel rebound unlike anything we have seen before. Travel is coming back and Airbnb is ready."
Commenting on the results, Sooho Choi, global head of travel and hospitality at technology consultancy Publicis Sapient, said:
"At the beginning of the year, I forecasted a robust return of travel demand led by leisure travel in quarter two 2021.
"This has absolutely proven to be the case in major markets such as the United States, UK and parts of Europe.
"The net result is a significant spike in demand leading up to the summer months and associated supplier pricing power – bookings increased over 50% from YoY for the first quarter of 2021.
"This contributes to a significant tailwind for newly public Airbnb. Nevertheless, financial results are also tempered to an extent by the traditional timing lag of revenues compared to future bookings.
"The strength of Airbnb's quarterly results are indicative of the travel rebound and is a positive sign for the entire travel industry.
"Despite displaying resilience, the COVID crisis naturally impacted Airbnb's financials this quarter – lockdowns in many countries, particularly in Europe, hampered overall revenue. However, resilience in North America where domestic travel resumed, bumped up bookings and aided in results, with revenue up 5% YoY – testament to Airbnb's adaptable model and strength of brand.
"While the future looks promising for Airbnb, with many of their properties available for booking across other home share platforms and significant return of traditional hotel lodging demand, Airbnb has stiff competition from multiple directions.
"Airbnb can further differentiate from their competition in several ways. First, by using data and digital channels to engage guests through personalised experiences and by further streamlining guest-owner interactions.
"Second, drive consistency of experience through rigorous standards, product, and policy transparency. Finally, maximize revenues from each property by using analytics to encourage the owners to optimize occupancy and yield in order to increase booking frequency."