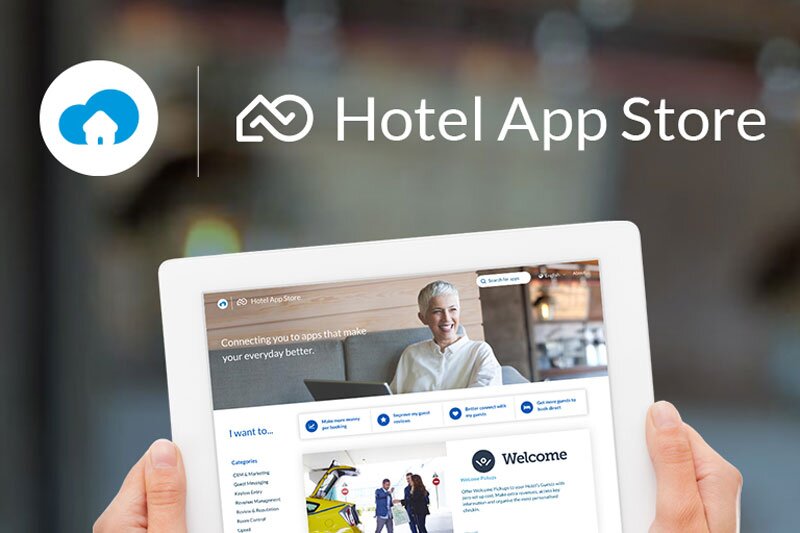 Travel Forward: SiteMinder opens up hospitality tech eco-system
New Hotel App Store to operate as open marketplace
SiteMinder, the channel manager and hotel room distribution platform, has launched its own app store to help hotels connect to a broader range of business solutions.
The new Hotel App Store was launched at World Travel Market this week where SiteMinder was exhibiting in the Travel Forward travel technology section.
SiteMinder said the free to use app store is a world first because it will operate as an open rather than closed marketplace.
Dai Williams, SiteMinder chief growth officer, said the store was conceived to help hoteliers overcome their fears of technology.
"There are two elements," he said, "these apps need data to run and we provide the data that they run on, which is one part of the puzzle.
"The other piece is the average hotelier with 40 to 50 rooms just really struggles and is a bit intimidated by technology and it makes them a little bit nervous.
"We have made that technology easy to understand and accessible for them."
Williams said SiteMinder occupies a "unique part of the supply chain" and is independent and that it wanted to create an eco-system in which hotels can be successful.
"For 13 years we have been helping hotels that trust is navigate the landscape of product that helps them. The idea with the app store is it does not matter how sophisticated you are as a hotel there is something on there for everyone.
"The industry as a whole spends a lot of time solving problems for sophisticated users. There's not a lot of conversation about the hotels where the person on front desk also cooks the breakfast and mows the lawn.
"We are all about bringing the benefits of technology to these guys without overwhelming them."
As well as its channel manager, Siteminder is fully integrated with around 80 Property Management Systems, so hotels that want to use an app in the store can have their data connected once they have signed an agreement with the app developer. App developers pay a small fee to be on the store.
"Our intention is for this to be an open platform. We believe in the power of everyone developing applications to solve the issues hoteliers have as opposed to us being he sole provider of solutions," said Williams.
Among 100 apps available in the store at the time of launch include some that oversee review management, guest communications, upselling tools and even a premium airport transfer provider.
Providers available include Cendyn, TrustYou, OpenKey, Welcome Pickups, and Oaky, as well as UK-headquartered For-Sight and upgrade2.
The Oaky app is being used by one of Europe's leading leisure groups, Muthu Hotels and Resorts, an early adopter of the Hotel App Store.
E-commerce manager, Nuno Sacramento, said the chain has increased both revenue and average daily rates since it started using Oaky to push out targeted upselling campaigns prior to a guest's arrival.
"The Hotel App Store is a great opportunity to find ready-made solutions we haven't thought of or are unable to find. It has become a trusted marketplace for services that, under normal circumstances, would come with the hassle of extra developments and integrations," he said.
The Hotel App Store uses smart technology that recommends only relevant applications to hotel users, based on their profile and past selections.
It comes 18 months after the launch of SiteMinder Exchange, that allows hotel data publishers and developers of hotel application software to transfer guest information between their systems.
Hotels using a data publisher connected to SiteMinder Exchange—which includes property management systems (PMSs) and SiteMinder's channel manager—can use the Hotel App Store to access applications.