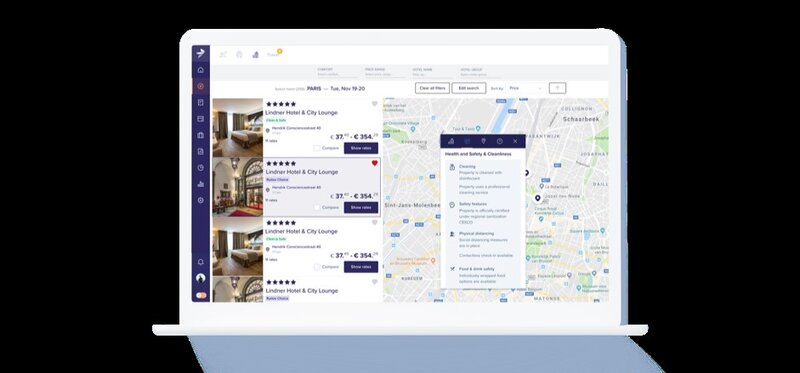 Travel and expenses platform Rydoo launches 'Clean & Safe' hotel booking feature
App has collated up to date COVID-19 information from leading hospitality brands
Travel and expenses platform Rydoo has launched a 'Clean & Safe' hotel booking feature to give business travellers peace of mind.
The feature appears on the hotel result pages to inform the user whether a hotel has re-opened and is following safety regulations.
Rydoo has collated up to date information from the most booked independent hotels and hotel chains including NH Hotels, CitizenM, Golden Tulip, Sheraton, to help travellers choose rooms they feel comfortable staying in.
Rydoo users can access all safety information provided by the hotels including cleaning practices, safety features such as hand sanitiser being provided, physical distancing measures including the time between room vacancies and food and drink protocols.
Sebastien Marchon, chief executive of Rydoo, said: "Over the last six months businesses have had to adjust to a new way of working, including how employees work together across different locations.
"Helping companies embrace further digitisation is something that has kept Rydoo busy in recent weeks as more employers look to move processes online.
"Although we think people will travel less for business, there will always be benefits to face-to-face meetings and not just making deals and networking, but connecting. That's why we have introduced the new Clean & Safe feature to help our users."