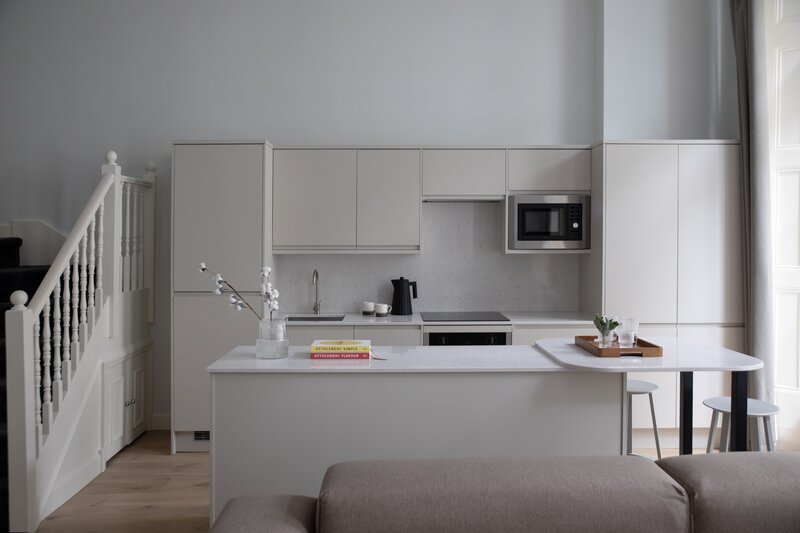 Tech-driven short-stay operator Bob W opens exclusive London location
Gulaid Group Holding chose Bob W because it can "achieve higher revPAR than traditional operators"
Short-stay apartment operator known for its "advanced" use of technology Bob W has opened a property in central London, designed to "showcase its ability to offer better value, premium stays than traditional providers".
The brand secured the Gulaid House in Knightsbridge, which has undergone a complete refurbishment.
Gulaid House Knightsbridge by Bob W is the operator's latest London property, expanding its reach.
The building was acquired by Saudi-based real estate private equity partner Gulaid Group Holding and is being leased to Bob W as its chosen operator.
Gulaid Group Holding chose Bob W because the company can "achieve higher revPAR than traditional operators".
The partnership is the companies' first and will serve as a trial that it hopes to roll out at other high-value sites as it acquires them, first in London and then in Europe.
Bob W's own tech platform and a suite of web apps provides "seamless" digital front desk experiences that is backed by "robust digital customer service" and other fail safes, so "guests always feel looked after".
Early check-in or late checkouts can be automatically guaranteed based on live availability. The in-app, chat-based host Bob W has been designed to be "attentive enough that guests feel like they're receiving the best customer service with a human touch", even though there are no staff on site.
Bob W's local 'marketplace' also connects guests to local cafes, gyms and facilities.
Niko Karstikko, co-founder and CEO of Bob W, said: "It's so exciting to be working with CIT to deliver a tech-led hospitality offering in a part of prime London that has not really seen this kind of thing before.
"A lot of our competitors in Knightsbridge are exceedingly traditional but times have changed and there's a massive appetite for authentic, host-driven experiences that are better value and lighter touch.
"We know we're going to make an impact in this prestigious neighbourhood, which will serve as proof that Bob W can add value for owners in any market."
Nuh Gulaid, CEO of Gulaid Group Holding, added: "We wanted a development partner who could help us elevate the current short-term rental offering in Knightsbridge and provide a product worthy of its setting.
"There's actually quite a number of low-quality accommodation operators in Knightsbridge and it's surprising the state that some of those buildings are in.
"There's a temptation for owners not to invest in buildings just because they're in prime locations.
"They don't think they need to but there's a growing refurbishment trend in Knightsbridge which will force owners to up their game.
"Bob W's design credentials and tech-savvy, guest-centric hospitality approach deliver an experience that allows guests to live like a local and appreciate the surroundings to their fullest.
"We're delighted to be working with them on this project and look forward to collaborating on other schemes."