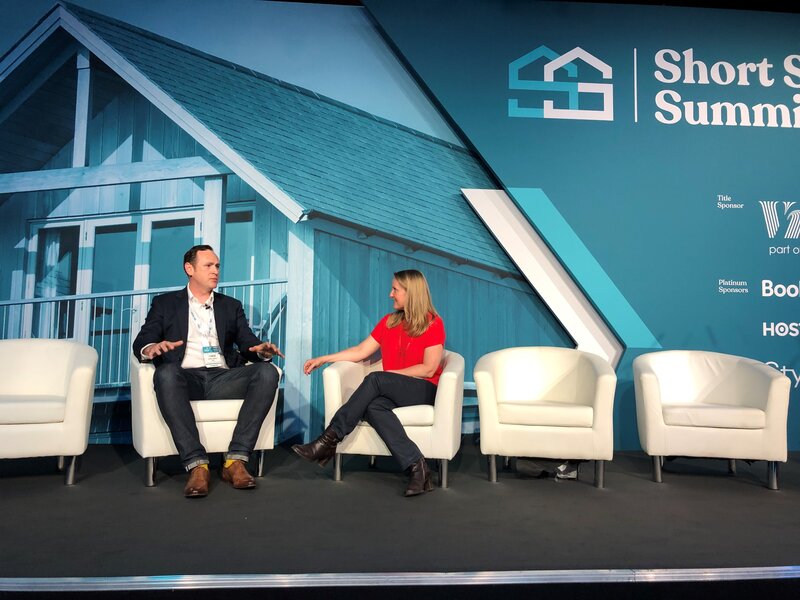 Short Stay Summit: Record holiday let prices a concern as cost of living crisis looms
Expedia Group's James Cassidy said sector's response to the war in Ukraine was 'pretty special'
Record prices for holiday lets in northern European countries are raising concerns as the looming cost of living crisis is expected to hit consumers.
Speaking at this week's Short Stay Summit in London James Cassidy, Expedia Group EMEA senior director partner success vacation rentals, said he was not concerned about this year.
But he said the industry but look to balance supply and demand and mange pricing with the cost of living crisis "becoming quite acute".
"Because of the massive demand domestically in the UK, France and Germany record ADRs [Average Daily Rates]. Prices are so high.
"This made sense when we had such high demand and limited supply but we are seeing these prices continue into this year.
"I'm not so concerned about this year but I'm concerned about the cost of living crisis people are facing. It's becoming quite acute.
"One of the challenges is how to take cost of living pressures into account and how we manage supply and demand and manage prices in the industry.
"These record prices are particularly in certain locations that have benefitted from the domestic situation [during the pandemic].
"It's going to be a challenge in the next 12 months, not so much in southern Europe, but certainly domestic UK, that will be a challenge."
Cassidy said there are also challenges and opportunities given the level of investment that is coming into the short term rental sector.
He said this may prompt existing owners and business founders to consider their next step, including looking for a potential exit from the sector.
But with investment promised by government to grow tourism in the UK new participants are expected to enter who have a different view of how to grow the industry.
"That's very interesting," Cassidy said. "We need to bring these new participants into the tent and we need to lobby together and work for reasonable regulation.
"In the UK this is a particular topic right now. We need to work together. If you are a participant of long-standing get involved in the discussions with government."
Cassidy praised the response of Expedia and vacation rental brand VRBO customers to the Ukraine crisis after it saw a spike in bookings following the invasion by Russia in February.
"We looked at this very closely and at the messages from guests. There were wonderful messages of support and concern.
"They were saying obviously I'm not coming this week, this money is for you and your family, take care and look after yourself.
"It was beautiful that travellers decided to do that for the owners. It was pretty special."
And Cassidy said the response was not limited to owners in Ukraine but in countries like the UK where people had to quarantine in owner's properties during the COVID lockdowns.
"We looked after people in their time of need. As an industry we provide these wonderful experiences and we helped people shelter when they needed to."