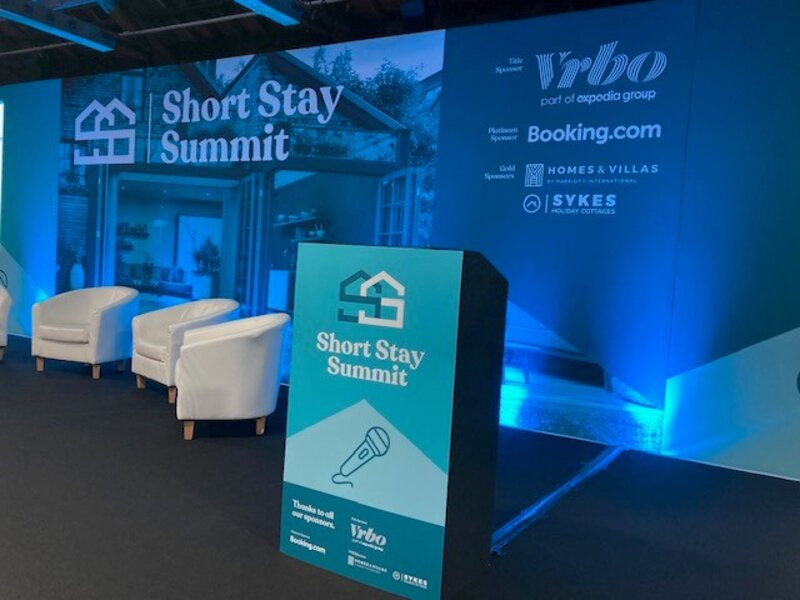 Short Stay Summit: Rentals providers set to make GDS debut in Trusted Stays integration
Tie-up described as a 'game-changer' as corporates look to redefine business travel post COVID
A free homes for NHS workers platform developed by players in the short-term rentals sector will soon complete a deal to integrate with a leading Global Distribution System.
The deal, which is due to be made pubic within weeks, with the unnamed GDS will see alternative accommodation being made available to third parties via a GDS for the first time.
Trusted Stays emerged from the pandemic after more than 30 firms accounting for more than 1,500 homes joined forces to offer them to key workers during the COVID-19 lockdown.
Within two weeks a platform was built for workers to book homestays away from home and it has delivered more than £20 million worth of free stays during the pandemic.
When the government was approached by the sector about aid during COVID, NHS Homes was seen as the platform that could be adapted to allow public sector workers to book accommodation.
Trusted Stays was created and this is now in advanced talks with a leading GDS to complete an integration. Trusted Stays currently has 100 supplier members.
Merilee Karr, chief executive and founder of UnderTheDoormat and chairwoman of the Short Term Accommodation Association, who founded NHS Homes, said the GDS deal will be "game changing".
"The GDSs understand that corporates are having to redefine business travel and having short term rentals as one of the options makes complete sense."
Trusted Stays also partnered with the UK Apartment Association to expand the range of product that will be made available to corporate bookers.
"That brings together two industries coming out of COVID. The property sector was experiencing softness in the market and was looking for innovation.
"We knew we needed to get onto the GDSs and we needed one industry platform. What's amazing is COVID has really spurred innovation in our sector.
"To be touching things like the traditional GDS market and helping sectors to innovate shows the entrepreneurialism and opportunities out there as our industry gains respect as a professional sector."
The GDS deal is at the final contracting stage ahead of a pilot being started. A relaunched Trusted Stays site now allows property owners to upload their content to meet GDS requirements.
Although expected to drive sales in the leisure market, the GDS channel is estimated to be represent an addressable market worth £2.5 billion to the short term rentals sector.