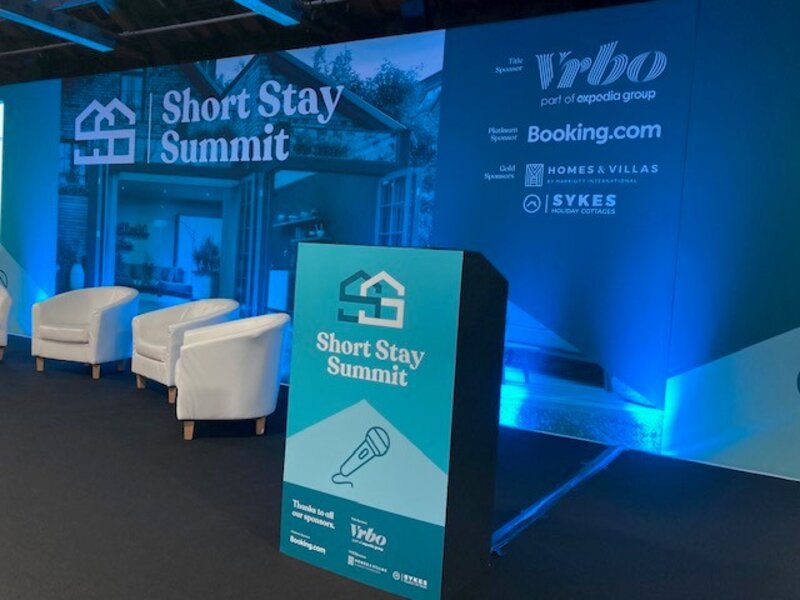 Short Stay Summit: Vrbo sees earlier booking and longer stay trends post COVID
Expedia's Maud Larpent says properties must update their listings as demand returns
Holidaymakers opting for non-hotel accommodation and rentals are booking earlier and staying longer, according to leading brand Vrbo, part of the Expedia Group.
Maud Larpent, vice president product management at Expedia, said suppliers must be ready for the next summer by making sure their listings are up to date.
Vrbo, formerly Home Away, is seeing a rebound in domestic bookings as travellers remain cautious about international travel due to ongoing COVID restrictions.
And Larpent said many customers have discovered rentals for the first time during the pandemic and are looking to book work/leisure 'flexcations' meaning they are looking for amenities like wifi.
"Make sure you are thinking about your availability for next summer and your listings are up to date with the amenities that matter to this slightly different type of traveller.
"Post Covid, the main trend is people are booking earlier. There's a lot of pent up demand and a lot of people have been exposed to vacation rentals as a product.
"they realise that this is a great way to experience a holiday with your family. These people are creating more demand."
Larpent said Vrbo has had to make its booking and cancellation policies, particularly flexible terms to give people the confidence to book, more obvious on its website.
"Before Covid cancellation policies were not something we spend a lot of time making sure it was a great part of our experience. Terms and conditions were there but not very visible.
"We had to make that information more prominent in the experience to be clear what conditions were going to apply," said Larpent.
And she said Vrbo has been working with hosts to understand this and so these conditions can be made crystal clear to customers.
Cleaning policies have also been a major factor for travellers, she said. "That's something we partnered with the industry on to come up with some standards very early on in the crisis.
"One of the main causes of negative experiences that we still see today is related to cleanliness issues. Most cases when the sentiment of a review is negative it's usually related to that.
"There are some bad actors but it's not reflected across the whole industry but it's important to uphold those standards and be really consistent in the experience that's being provided."