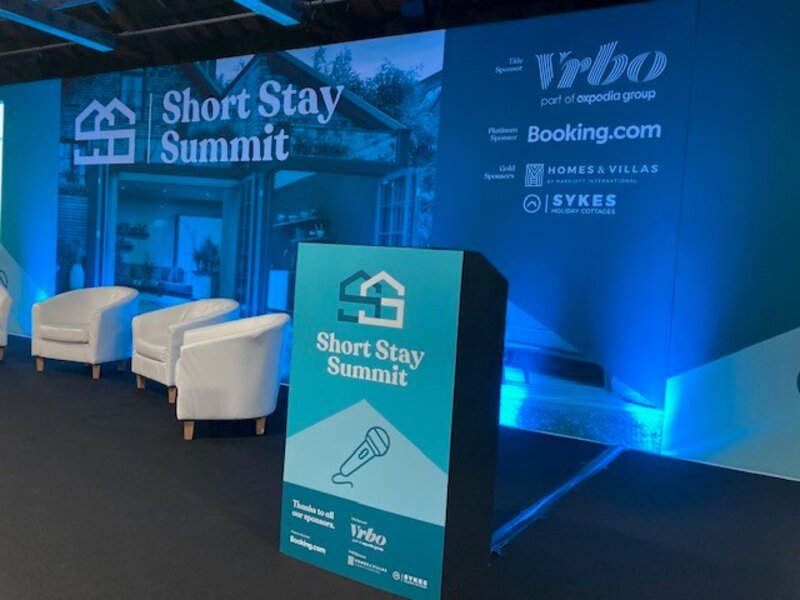 Short Stay Summit: Marriott seeks supply to meet demand for holiday rentals
Tech projects to integrate partners has been a 'wild ride', Homes & Villas boss tells event
There is more demand than supply in the home rentals holiday market, the boss of hospitality giant Marriott's dedicated division to the sector told the Short Stay Summit this week.
Jennifer Hsieh, vice president of Homes & Villas by Marriott International, told delegates at the event in London that COVID has given it the opportunity expand its range.
She said while the growing trend for alternative accommodation began in cities it has now moved into more rural areas where it is looking to for more product.
"We are strong believers in this business," she said. "We recognise consumers choices and preferences are changing and there will be times when home rental is much better for that trip."
Hsieh said the concept of holidaying in a rental property is better established in Europe than in the US although the firm is continuing to see growth in Europe.
"We will continue to grow supply. We have more demand than supply at the moment," she said.
"With the restrictions today on travel within Europe a big part of what we're doing is helping Europeans to travel and to understand why we are different and why homes and villas are a compelling choice for their next stay."
Hsieh said Marriott likes to work with the best property manager, which does not necessarily mean the biggest but those that "care about the guest experience and understand the fundamentals of safety and service".
"We are in the hospitality industry. Collectively, we all focus on trying to take care of our customers and that's the number one thing we think about when we think about partners.
"We have largely made pretty good bets to date and our partners tend to grow in this industry. When we pick really strong partners they will tend to grow their portfolio which will, in turn, grow our portfolio for our customers."
Hsieh described the technology journey the brand has gone on as a "wild ride" because of the fragmentation in a sector that does not have the discipline of a GDS like the hotel sector.
"What makes it fantastic is it's so unique, with smaller players, but with that fragmentation sometimes comes some very homegrown solutions for technology with multiple players and intermediaries."
The solution to working with partners has been to move away from a closed technology environment using APIs so that the information property managers have can be verified as accurate and consistent before being used on the Marriott platform.