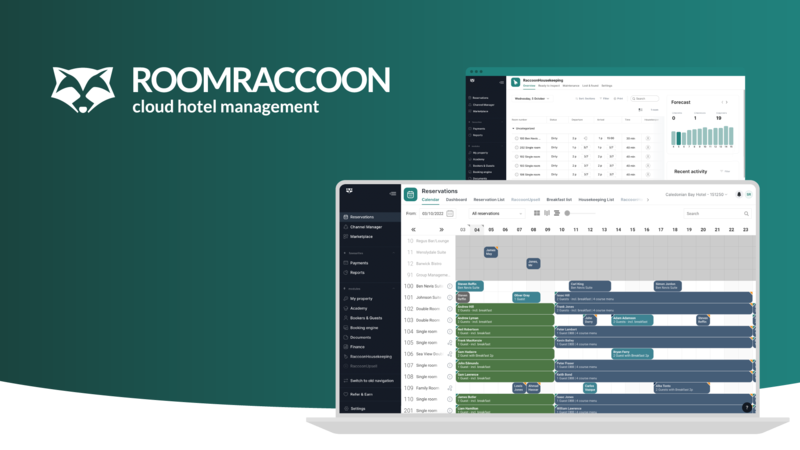 RoomRaccoon partners with reforestation NPO Hotels for Trees
Hotel management tech company will fund the planting of 100 trees on behalf of each of its employees
Hotel management tech company, RoomRaccoon, has announced its partnership with Hotels for Trees, a non-profit organisation that contributes to reforestation projects across the globe.
The Hotels for Trees Foundation partners with hotels to convert daily room cleaning during hotel stays into newly planted trees. Since it was founded in 2021, Hotels for Trees has contributed over 132,500 trees to reforestation projects in the Netherlands, Portugal, Spain, Uganda, Madagascar, Mexico, Borneo, Vietnam, Bolivia and Ghana and is continuing to expand its global footprint.
"We are proud to team up with Hotels for Trees and actively promote their cause to our users," says Tymen van Dyl, chief executive and founder of RoomRaccoon.
"The partnership will open a new avenue for RoomRaccoon, with the help of our clients, to give back, make a tangible difference and create a more sustainable hotel industry."
To celebrate the start of the partnership, RoomRaccoon is funding the planting of 100 trees on behalf of each of its employees.
RoomRaccoon will actively promote Hotels for Trees to thousands of users around the world, and see the company give back to the cause on behalf of its users in the form of donations.
Floris Licht, chief tree planting officer of Hotels for Trees, adds, "With our current 152 partners in 20 different countries, we´re planting on average 400 trees a day and with the support of partners like RoomRaccoon the aim is to plant at least 1 million trees per year by 2025.
"We are very excited about this partnership and look forward to planting many trees together and contributing to a greener hotel world."