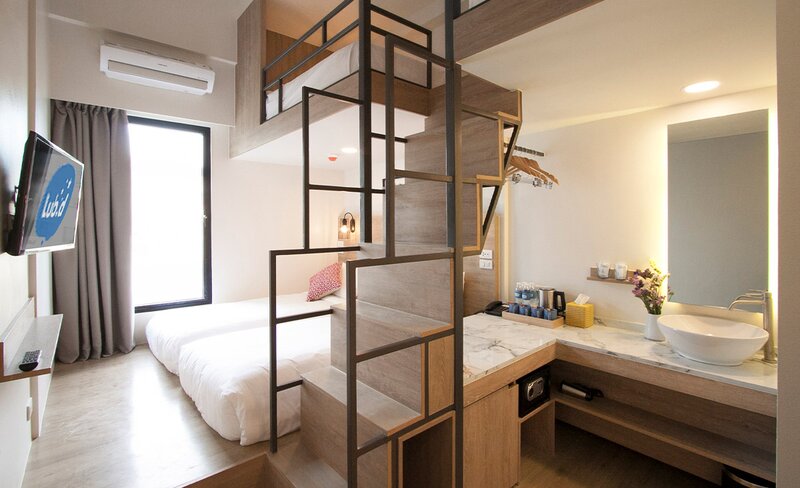 'Robust' bookings growth reported by Hostelworld
OTA highlighted demand for trips to Central America, South Asia and southern Europe
Hostelworld reported "robust" booking growth across many regions of the world ahead of pre-pandemic levels in the first half of the year.
The OTA highlighted demand for trips to hostels in Central America, South Asia and southern European countries.
Net bookings rose by 64% year-on-year to 3.4 million with revenue up by an identical percentage to a record €45.8 million in the six months to June 30.
First half losses halved to €7.5 million from €14.3 million in the same period last year.
The company estimated global hostel sales measured in bed nights increased by 14% year-on-year, driven by modest increases in occupancy rates and capacity.
Hostelworld said: "During the first six months of the year, we have seen strong year-on-year growth in our business as our customers booked their hostelling trips around the world again."
Chief executive Gary Morrison added: "By geography, Europe has recorded strong year-over-year growth overall, with revenue growth outpacing net bookings growth through continued bed price inflation.
"Bookings into southern Europe and other low-cost destinations such as Central America and South Asia have also been exceptionally strong, exceeding pre Covid-19 levels."
Hostelworld reiterated plans to grow its market coverage over the coming years by adding more hostels to its platform in key markets around the world.
The firm confirmed guidance of adjusted earnings [ebitda] in the range of €16.5 million to €17 million for the full year, "absent any deterioration in the macro-economic climate, the re-introduction of travel restrictions or other air travel related disruptions".