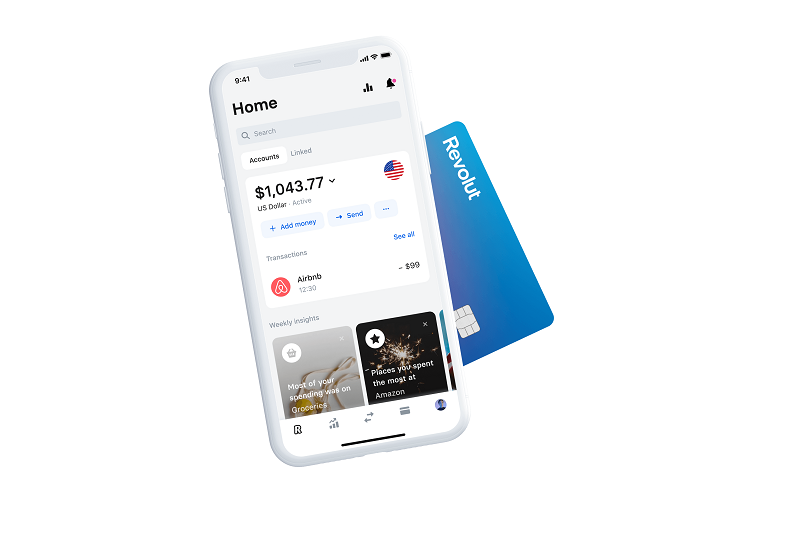 Revolut enters travel arena with Stays platform
Finance and lifestyle app offers accommodation booking
Finance and lifestyle app Revolut has entered the world of travel with the launch of its accommodation booking service Stays.
The company, which has 16 million customers worldwide, has a new in-app booking capability which includes 10% cashback on accommodation stays.
Stays went live on July 21 and Revolut hopes to add other travel segments such as flights, car hire and travel 'experiences' in the long-term.
No booking fees are charged for Stays, but fees and charges from accommodation providers may apply.
It expects to 'give away' £70 million to UK customers booking via its Stays platform through cashback, with an average customer said to be able to save £69 a year.
Accommodation options offered range from bargain B&Bs to luxury lodges.
Revolut also surveyed 12,000 of its customers across over 10 countries and found that 72% of British respondents 'can't wait to go abroad as soon as they're able to'.
The research found that just 6% of Brits having no plans to travel abroad at all and Revolut users reported almost doubling their savings over the course of the pandemic.
In 2019, the average Revolut user spent approximately £690 on accommodation, £149 on flights and, on average, spent £950 abroad, when using a Revolut card.
But 51% of UK respondents only plan to travel to destinations with a 'good healthcare system', with 48% wishing to stay in a hotel that follows Covid safety requirements and 24% to rent a private apartment or self-contained villa.
Marsel Nikaj, head of savings and lifestyle at Revolut, said: "As the world begins to cautiously open up, we know everyone is desperate to get away whenever they can – whether it's to Margate or Mallorca.
"We've built Stays to make it easy for people to find and book their perfect break in their ideal destination. After 18 months of endless restrictions and lockdowns, we want to give people more and make their money travel further."