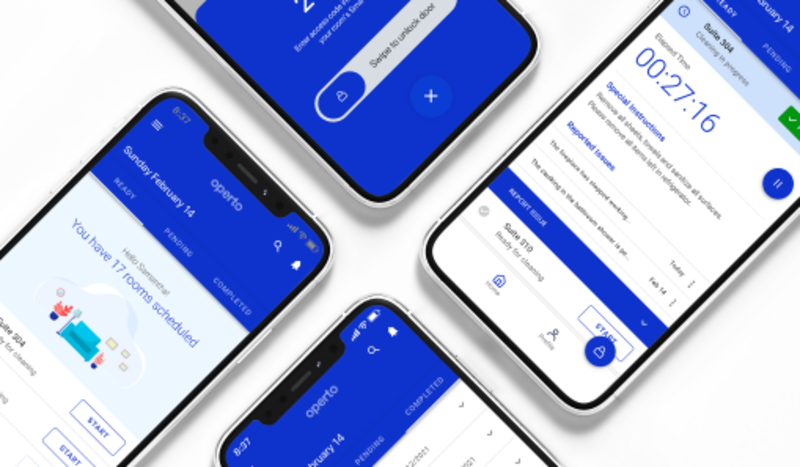 Property management tech specialist Operto acquires VRScheduler
Firm predicts further strategic consolidation in the sector this year and next
Leading automated property tech system Operto Guest Technologies has announced the acquisition of VRScheduler, a management platform.
VRScheduler will be integrated as a sister brand to Operato and continue to be developed separately, under the agreement financial details of which were undisclosed.
Operato says the deal "further consolidates its position as the foremost property automation and operations software solution for all lodging verticals".
It added it also expands its global footprint and reach into new hospitality sector verticals.
Further strategic consolidation of the industry is expected to continue through 2021 and 2022, Operto said.
Steve Davis, Operto chief executive, said: "We are thrilled to announce our acquisition of VRScheduler, and welcome Jill and her incredible team into the Operto family.
"The VRScheduler platform is a recognised market leader in the short-term and vacation rental markets and perfectly complements both our short and long-term strategic goals as a company.
"As we continue to grow our reach into new markets, VRScheduler will form the operational backbone of our Operto Connect ecosystem, allowing us to innovate even faster and provide further solutions that delight our customers. We are incredibly excited about the road ahead."
Jill Mason, chief executive of VRScheduler, added: "I'm very excited to continue to lead the growth and product vision for VRScheduler, now as part of the Operto family.
"Operto's dedicated management team, expertise with user experience, and deep development resources are well timed for VRScheduler to maintain its position as a market leading platform for hospitality operations management for hotels, vacation rentals and short-term rentals.
"I'm especially excited for our customers and partners, who will be the biggest winners in this acquisition. I couldn't be happier about the future that lies ahead for VRScheduler."
Operto launched the proprietary Connect operating system earlier this year saying it eliminates common friction points for guests, owners and operational teams, while enabling seamless, personalised stays.
The firm said its acquisition of VRScheduler "highlights the strength and resilience of the hotel and short-term rental technology sector and how demand for technology solutions has grown since COVID-19".