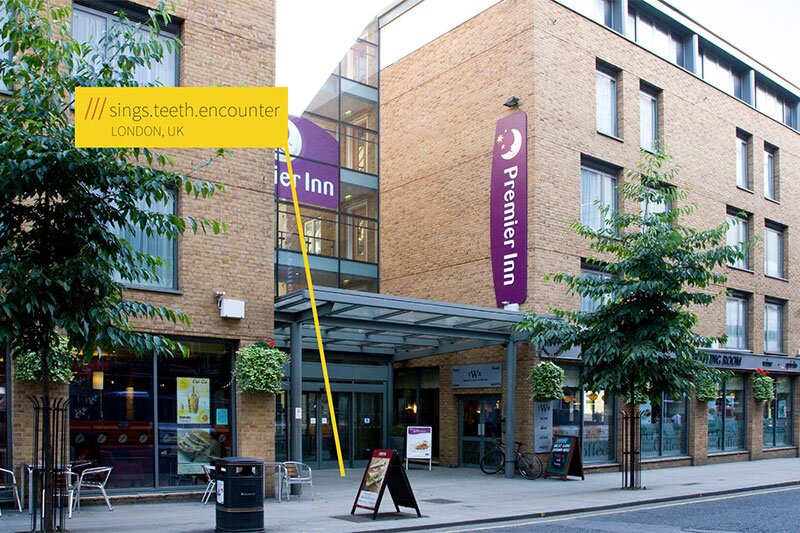 Premier Inn adopts What3words to prevent guests getting lost
Unique location identifier divides world into three metre by three metre squares
Customers of budget chain Premier Inn are able to find the precise location of their hotel after it adopted more accurate location technology.
The operator has started using What3words which has divided the world into three metre by three metre squares by giving each a three word locator.
Premier Inn says the technology will help guests find their hotel citing a recent study that found over half of travellers said they spent more than an hour getting lost on their last trip.
Giles Rhys Jones, chief marketing officer of what3words, said: "There is nothing more frustrating than your sat nav claiming that you have arrived at your destination, only to realise you haven't.
"Premier Inn Booking confirmations will now have what3words addresses on them, meaning just three words will take guests to exactly where they need to be – with no confusion.
"Premier Inn are the largest hotel brand in the UK, and are setting an exciting standard for embracing new technology to better customer experience."
Karen Plumb, commercial marketing director at Premier Inn, added: "We're always on the lookout for new technologies to help our guests have the perfect stay.
"By adding What3Words innovative, simple and unique location identifiers to our website we are giving our guests a direct route to the check in desk, no matter which Premier Inn they are visiting."
What3words means guests can find the front entrance to any Premier Inn using just three words.
For example, ///alert.mats.share is the simplest way to communicate the location of Liverpool Docks' Premier Inn.
All 800 Premier Inns Hotels in the UK now have a precise three word address meaning don't have to rely on inaccurate street addresses.
what3words are more precise than street addresses because they point to a particular part of an address, they don't contain duplicates like traditional addresses, and won't geocode to the wrong place or drop a pin in the centre of the building rather than an entrance.
What3words is a free-to-use app and map site and is currently available in 37 languages.
The app also works offline, which means that international travellers can use it without having to worry about expensive roaming charges.