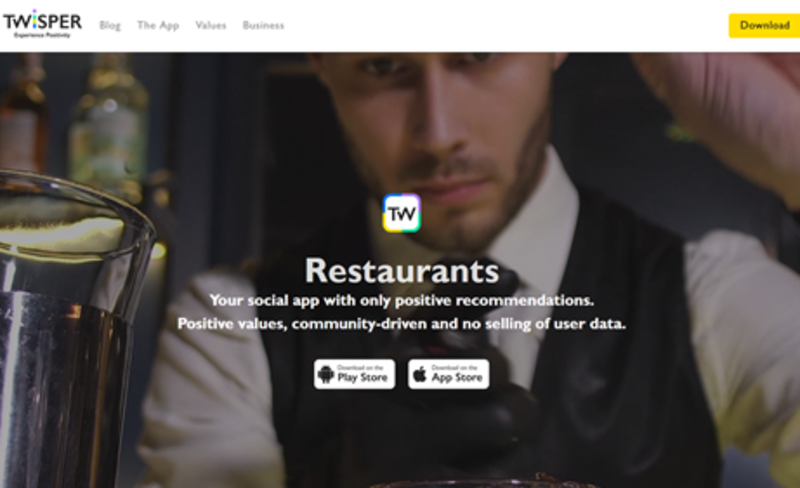 Positive reviews app TWISPER eyes international expansion after marketing and PR appointment
Swiss firm appoints UK-based LOTUS to grow media profile and B2B presence
Online recommendation platform TWISPER has appointed travel PR and marketing agency LOTUS to represent it.
The Swiss firm is a rapidly-growing social app for users to share and discover positive recommendations of restaurants, hotels and bars through a community of friends and trusted partners.
Already well established in Switzerland, TWISPER is poised to launch in the UK and other international markets.
LOTUS will work on media outreach, building relationships with the media and increasing business presence on the app through B2B activity.
Jules Ugo, chief executive of LOTUS, said: "We are delighted to be working with such an innovative and exciting new start up in TWISPER.
"Their core values of positivity, solidarity and transparency truly resonated with us, especially in such a difficult period for all. We are excited at TWISPER's potential to disrupt the marketplace and look forward to building a strong media presence for them."
The app claims to be working to bring "positivity back to the world of online recommendations" through fairness and authenticity connecting people and businesses.
TWISPER aims to become the most trustworthy social app for users and the number one in digital word-of-mouth marketing for businesses. It has also vowed to "make the world a better place through financing charity projects".
The firm says it operates a unique 'mould-breaking' business model. It does not carry advertising or sell its users' data.
The app also offers tools and services that allow businesses to take back control of their online image and benefit from digital word of mouth exposure.