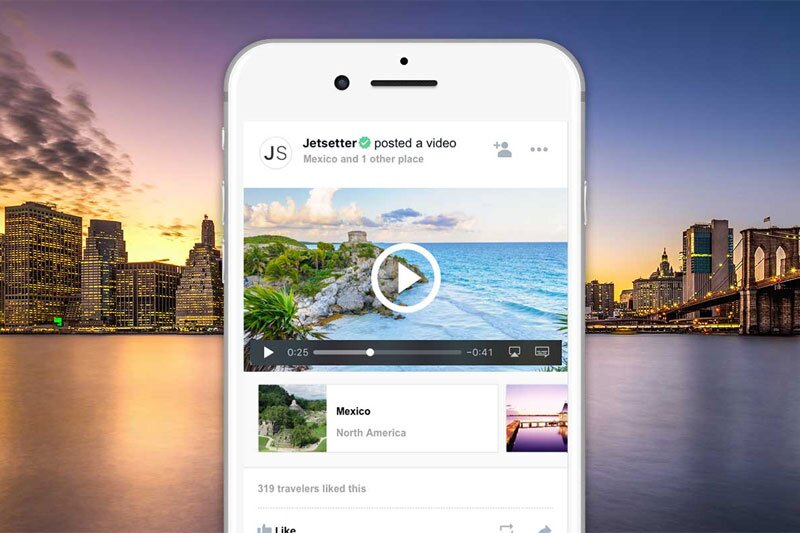 Phocuswright 2018: New social TripAdvisor 'not a replacement for existing networks'
The new TripAdvisor has been built not to replace existing social networks but to provide a better way for users to plan their trips, according to the review site's co-founder and chief executive.
Stephen Kaufer told the Phocuswright conference in Los Angeles last week that TripAdvisor wants to provide travellers with a more customised experience.
He said although the original site could be seen as a social network that allowed users to share their reviews, he did not see it that way.
But the revamped TripAdvisor, which was rolled out globally last week, has been designed along the lines of social networks with influencers and brands able to develop followers as well as ordinary users.
"TripAdvisor was still lacking a bit of inspiration, that bit of trust and people were saying I still have to shop around and look at different sites.
"Not travellers can come to us and get inspired by the people they trust; brands social influencers, their Facebook friends, all in one spot. It just makes the travel planning process that much easier."
"We really are not thinking of this as TripAdvisor instead of Facebook or Instagram. We have these folks with amazing stories to tell and you can now find them on TripAdvisor.
"When you are looking to go to a specific destination you can see inspiring video, get to see friends who have been there, and top 10 lists of amazing things to do.
"It just helps me plan my trip in a better way than ever before."
Kaufer said brands that are already producing content for their own marketing are already gaining a following by publishing it on TripAdvisor.
"All these brands are gaining followers on TripAdvisor not because people are switching networks but because they want a more customised travel experience."
Kaufer said the site has plenty of way to turn the activity of users who are using Tripadvisor to plan a trip and the intent signals that gives off into revenue for the firm.
"Our challenge is not I need to monetise this travel feed, our challenge is to help travellers from the top of the funnel figure out what they want to do and pull them down the funnel into our bread and butter business.
"We will take travel intent that's already there and make more money from our core business."
Kaufer said TripAdvisor can do a much better job at treating users as individuals by providing personalised recommendations. "Right now, unfortunately, we treat many people kind of the same."
And he said the firm is investing heavily in being with the traveller in destination by giving them the ability to find and book their experiences at their fingertips. "We are super-psyched about the growth potential," he said.
"We are helping with the magical trips, the weekend get-aways, the things of higher consideration, and our opportunity is to help you plan the whole thing, not just the hotel stay.
"We want to help consumers in all the different parts of that journey. Our experiences and restaurant are hugely untapped so you will see a lot of focus on that from us in the future."
Kaufer added he believed artificial intelligence will be used by the travel industry to deliver more personalised experiences.
"In the travel category we have not been at the leading edge, but it's a tremendous opportunity," he said.