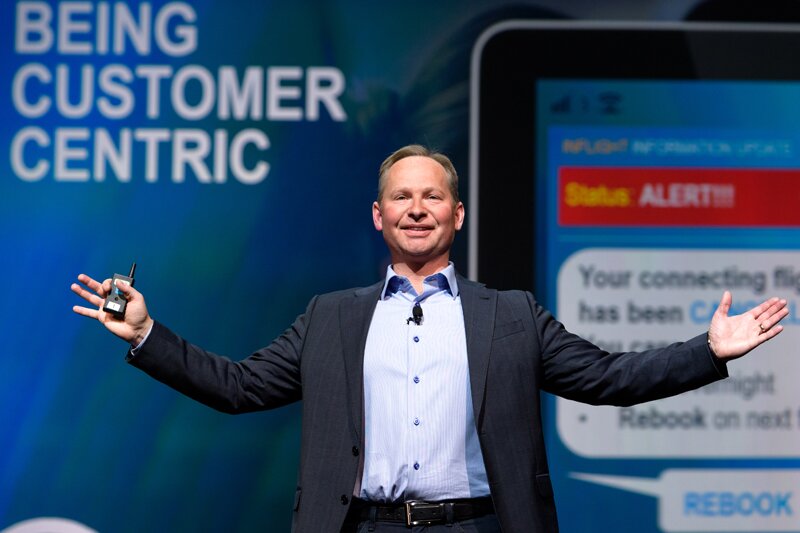 Phocuswright 2018: Growth through focus not 'land grab', says Expedia chief
Expect more B2B deals like the one to supply beds to Thomas Cook, says Mark Okerstrom Continue reading →
New Expedia boss Mark Okerstrom signalled a less aggressive more partnerships based approach to growth at Phocuswright this week.
Okerstrom succeeded Dara Khosrowshahi 18 months after his switch to head up the ride hailing app Uber.
He said Expedia's vision as to be the world's leading travel platform with which consumers, suppliers and other retailers can participate and network.
"In the early days of the internet we viewed every growth opportunity as a land grab you had to go after and we were growing in countries around the world. Today you have to focus because if you don't focus someone else will and win.
"We have been focussing on doing less, doing it better and delivering a better experience for the consumer."
Okerstrom stressed the importance of partnerships. "The vision is we are the world's travel platform. The word platform is important," he said adding that Expedia was essentially acting as a network between suppliers and consumers.
Delegates were told to expect more B2B deals like the one to supply beds to Thomas Cook as Expedia looks for opportunities to expose its platform and use its technology to distribute supply where it makes commercial sense to do so.
One region Okerstrom indicated Expedia's ambitions are curtailed is in the domestic Chinese market. He said Expedia's brands are serving the outbound sector but suggested that were US China political relations better the firm could acquire a major Chinese player in the sector.
A travel sub sector that Expedia sees plenty of growth potential in is activities which he expects to become significantly bigger over the next five years. With 300 downloaded apps, Expedia believed it is in prime position to match in-destination activities with data on where people are and what they are doing.
"There's a tonne of excitement around activities right now," said Okerstrom. "We have been in it since 1999, but one of the challenges has always been people want to wait to buy. But we have 300 million downloaded apps so we know where people are and we can provide them with the perfect experience for where they are that fits in with their itinerary."
Okerstrom said he does not see Expedia providing a reservation system to bring the fragmented long tail of activities onboard.
"There are lots of players out there providing res systems and booking engines for what is an incredibly fragmented industry.
"It's unlikely we are going to be the ones to build a reservation engine that fits every place around the world. I think the industry will end up pretty fragmented in terms of reservation systems, we just want to be the platform where they can all connect to. We want the content and data structures so we can expose these operators to our millions of users round the world."
Corporate travel was another area highlighted for growth, Okestrom saying he would love to make an acquisition in that sector that would propel the group's TMC Egencia up from the world's fourth largest corporate travel agent.
Okestrom denied Expedia's home US market was reaching saturation although he said there are not some of the easy wins that exist in other markets with lower online penetration.
But he said the raw numbers in the US were good and corporate business was growing as was the lodging sector with holiday rentals site HomeAway considered to have a huge opportunity to grow.
Expedia is experimenting with how HomeAway whole homes product can be listed alongside its hotel product on expedia.com and hotels.com as the brands work more closely together.
"We are learning how to present it. Do we either list it with all hotels, do we show it as a tab or a tile? At the same time HomeAway is expanding internationally. It's going to be a long road but there's tonnes of opportunity out there."