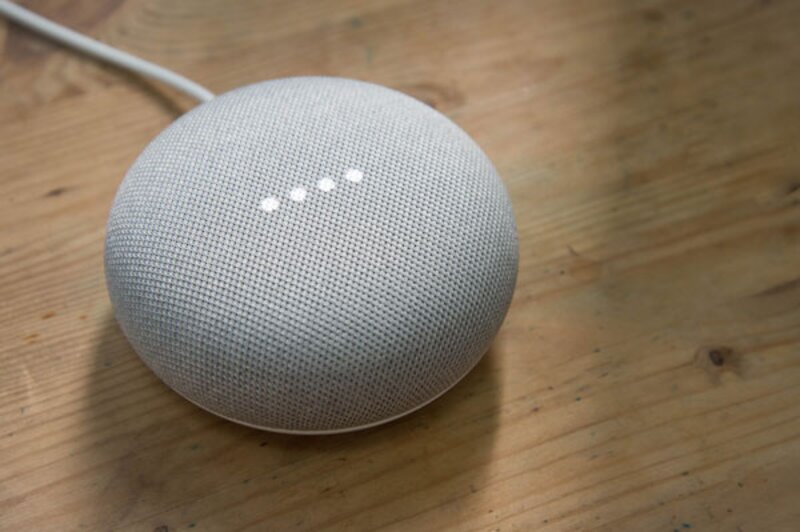 Phocuswright 2018: Google to introduce Home hotel booking at it strives to remain relevant
Google is to start trials of hotel bookings on its Home personal assistant voice controlled device.
The search giant will start working with partners including Choice Hotels and OTA Priceline, Richard Holden, vice president of Product management told the Phocuswright conference in Los Angeles.
He said voice is "very impressive in terms of growth" and Google was seeing "really great engagement" with 50% of its traffic mobile and 20% of that voice and "growing rapidly".
"People are starting to book travel with voice," said Holden adding users are becoming increasingly used to using voice-enabled devices in the home.
Holden denied that Google was "squelching" competition by pushing its own shopping products like 'book on Google' for hotels and flights.
"We think it drives conversion rates for our partners," he said. "They do not need to engage with it.
"There has been some confusion about the name, we could call is facilitated booking, but at the end of the day it's about getting the consumer through the process more quickly."
Holden added: "We work with all our partners very closely in trying to generate more leads to them over time.
"We have always been in this business of having something relevant to consumers.
"We deliver good paid links, good ROI, we are just doing it in a new environment with more complete answers."
Google does not act as the merchant of record but allows the booking to be made on its site without having to pass users on to the advertiser's site.
Challenged whether Google was trying to become an OTA in its own right, Holden said it was trying to add value and remain relevant to the customer.
"If we do a good job putting together the travel pieces we maintain relevancy to the customer. If we are relevant we are a good marketing partner."
Google has recently overhauled its desk top experience in Hotel Finder to help the customer see more options and access more rich content like photos.
The new look and feel has been designed to help users remain on Google as they assess their options rather than toggling back and forth from hotel sites.
"We did not think we were doing a great job showing comprehensiveness," Holden said. "We can now show all the choices in the market."
He added: "Consumer demands are changing and the consumer is changing over time. What they are looking for from us is changing.
"Ten blue links is no longer enough in an app-centric world. People are looking for answers, for a complete solution.
"We talk about the next step beyond answers, we talk about journeys. Consumers react with Google across sessions.
"We should do a better job of helping them pick up where they left off. That works well in travel search which tends to be multi-session.
"What we are trying to do is be relevant to the consumer. We need to continue to iterate just like our partners need to continue to iterate.
"We are building more and more qualified leads which is great for our partners, it just may be at a different place in the funnel."
Holden denied that SEO is dead saying there is still "plenty of room for organic search".