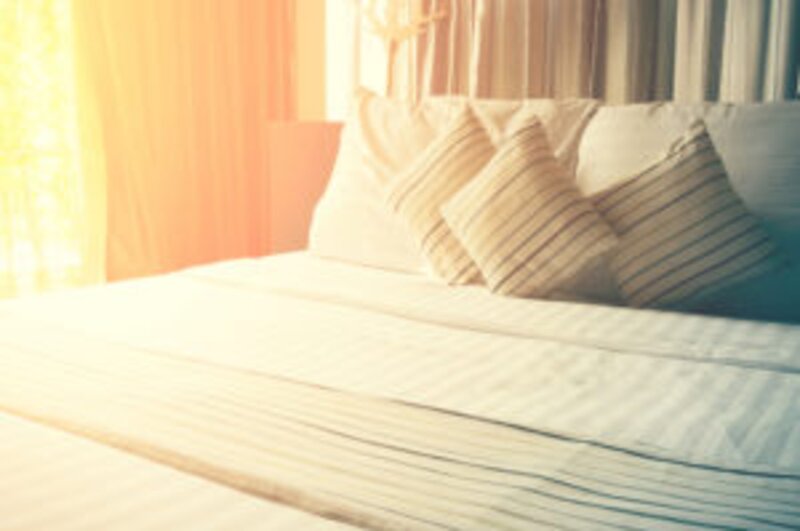 OYO Hotels moves into European holiday rental sector with @Leisure acquisition
Fast-growing budget Indian hospitality brand OYO Hotels and Homes has acquired @Leisure, a holiday rental specialist based in Amsterdam
Fast-growing budget Indian hospitality brand OYO Hotels and Homes has acquired @Leisure, a holiday rental specialist based in Amsterdam.
@Leisure, which manages holiday homes, parks, and apartments, will be bought by OYO will from Axel Springer, the media and technology company.
The firm offers more than 30,000-fully managed holiday homes across 13 countries in Europe through its Belvilla, DanCenter, and Danland brands.
It also owns Traum-Ferienwohnungen, a subscription-based home management service with over 85,000 homes across 50 countries. In total it offer more than 300,000 rooms.
OYO said the acquisition helps it move a step closer to becoming a global real estate brand while maintaining leadership in the hospitality industry.
OYO global chief strategy officer, Maninder Gulati said: "I would like to commend @Leisure Group's team for the incredible work they have done to bring wonderful and memorable living experiences to travellers around the world by offering beautiful holiday homes, cottages and holiday parks across Europe stretching all the way from Kokelv, Norway to Zahara de los Atunes, Spain.
"With @Leisure Group, its team and capabilities, we see OYO further its mission of creating quality living experiences for everyday travellers.
"With Europe spearheading the vacation and urban home rental trend globally, @Leisure Group is uniquely positioned to capitalise on its experience and insights aided with OYO's full stack approach towards building the world's largest global vacation rentals business.
"If one were to look at Europe alone, there is an ever-increasing demand for vacation homes with an increasing trend of booking an entire home.
"Further, in such a market of largely fragmented small and independent players, and a handful of established players, of which @Leisure Group, is one of the largest, we feel travellers will be excited with what @Leisure Group can offer.
"Through this acquisition, the size and scale of the opportunity can be immediately unlocked for OYO's Homes business. Today, more than 2.8 million holidaymakers from over 118 countries book their holiday every year with @Leisure Group. The combined strength of both brands can scale the opportunity multifold.
"Tobias Wann, @Leisure Group chief executive will join OYO's leadership group as chief executive, vacation homes, OYO Global, and will work with me to turn OYO's home business into a global by-word for vacation and urban home rentals."
Ritesh Agarwal, founder and Group chief executive of OYO, added: "We see vacation homes as a unique opportunity with 115,000 units of homes now getting added to our already growing count of beautiful homes and we are excited to continue maintaining our global industry leadership. Our focus, however, will remain to be a beloved consumer brand that has the ability to create a perfect space in every place.
"The @Leisure Group is a great partner and we are excited to broad base their offerings. @Leisure Group has proven capabilities in helping develop Europe into a vacation rentals hotspot and we are keen to leverage their competencies towards ensuring beautiful vacation rental and urban homes experience for millions of tourists from every part of the world.
"I am particularly thrilled to welcome Tobias and team into the OYO family. It is a business decision closely aligned with our overall mission that has incredible potential."
Tobias said, "We are delighted to join forces with OYO in its mission of creating quality and beautiful spaces.
"@Leisure Group was started with a similar mission to identify and service all forms of vacation & urban home rentals, focusing on delivering a hassle-free experience to both homeowners and guests.
"I am delighted to share that we've successfully achieved that over the past few years, and now aspire to leverage our synergies to deepen our presence in Europe and look to expand globally."
Andreas Wiele, president classifieds media at Axel Springer, said: "@Leisure Group has become one of the best integrated holiday home providers in just four years under the excellent leadership of Tobias Wann and his colleagues.
"Last year it achieved a record Ebitda of more than EUR 24 million. For this, my thanks go to Tobias and his colleagues. For OYO Hotels & Homes, it is thus a perfect platform for driving forward further consolidation in this segment. Axel Springer can now fully concentrate on the further growth of StepStone Group and AVIV Group in the Classifieds segment."